A Hedge Fund Manager, a Celebrity Doctor, and Pennsylvania's Crowded Senate Field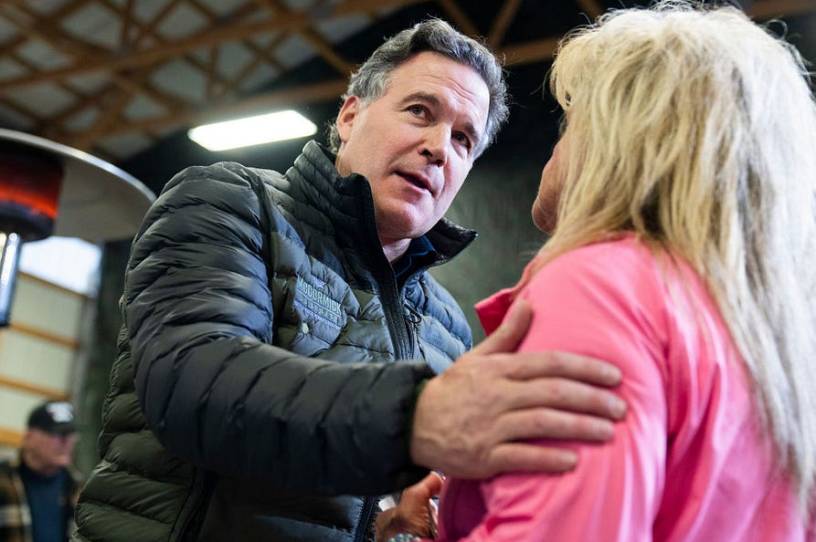 HOMESTEAD, Pa.— Former Army Ranger and New York Times bestselling author Sean Parnell flashes a toothy smile as he greets prospective Pennsylvania voters in Rock Bottom Restaurant & Brewery. "He's single now," a rally attendee named Carol tells her friend Carolyn as she points to him.
Carol and Carolyn are like many Republican voters excited about the crowded primary field in the Keystone State: They go out of their way to attend campaign events in their free time, debate anyone who will listen—including reporters—and have grassroots, word-of-mouth advertising power that can make or break candidates.
Before Parnell strolled into the bar late Wednesday evening, the two friends argued over the latest Twitter brawl between GOP Sen. Mitt Romney and former Rep. Tulsi Gabbard over whether the U.S. funded biolabs with "dangerous pathogens" in Ukraine. But now Carol's eyes are glued to Parnell, whose slicked back hair and cowboy boots help him stand out among the crowd of mostly elderly small-town Pennsylvanians. 
Tonight, though, Parnell is just the opening act. The former Trump-endorsed candidate for U.S. Senate in Pennsylvania dropped out of the race in November after losing a custody battle over his children to his estranged wife, who had accused him of domestic abuse. With his political ambitions on the backburner, at least for now, Parnell takes the stage to introduce the current Republican frontrunner in the battle for retiring GOP Sen. Pat Toomey's seat: Dave McCormick.