Andrew Cuomo's Dismal Spin Job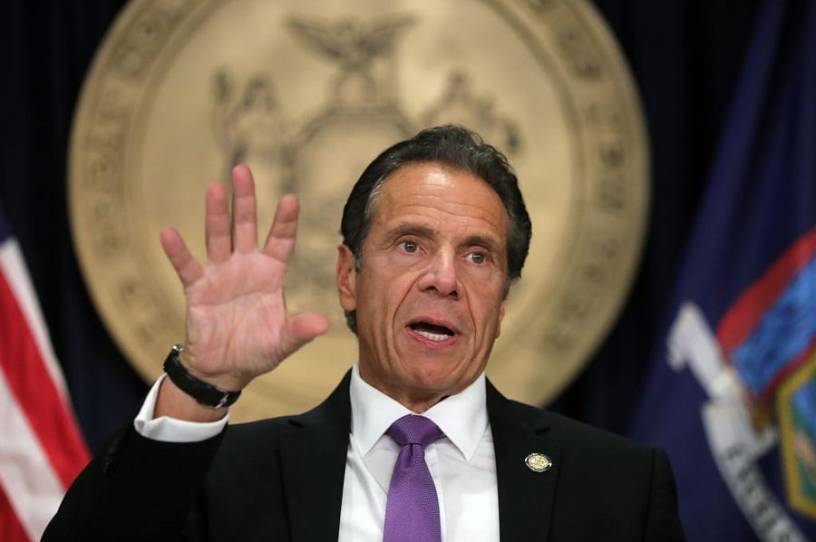 At times over the summer, New York state seemed like it was on the cusp of containing the coronavirus that had ravaged it so brutally during the spring. Despite New York City's density and status as a metropolitan transit hub, New York was one of just three states rated by the nonprofit Covid Act Now as being on track to contain the virus at the end of June.
In recent weeks, however, New York has slid away from its COVID-quashing goals, with new hotspots developing in Brooklyn, Queens, and suburbs just to the north. And Gov. Andrew Cuomo has found himself with a new coronavirus foil: local communities of ultra-orthodox Jews where participation in anti-virus measures like masking and social distancing has sometimes been subpar.
"The cluster is a predominantly ultra-orthodox cluster," Cuomo told CNN Friday. "The issue is with that ultra-orthodox community."
Last week, Cuomo cracked down on these communities, slapping heavy restrictions back on schools and houses of worship in places where the new breakouts have emerged. Jewish leaders reacted with dismay, trying (and failing) to block the new restrictions with a lawsuit and describing them as unfairly targeting Jews in particular. Orthodox Jews also took to the streets multiple nights last week, unmasked and in crowds, in protests where they proclaimed themselves "at war" with the state and city government, burned masks, and assaulted at least one person who was taking video of the scene.