Budd and Beasley Push to Make North Carolina's Senate Race Boring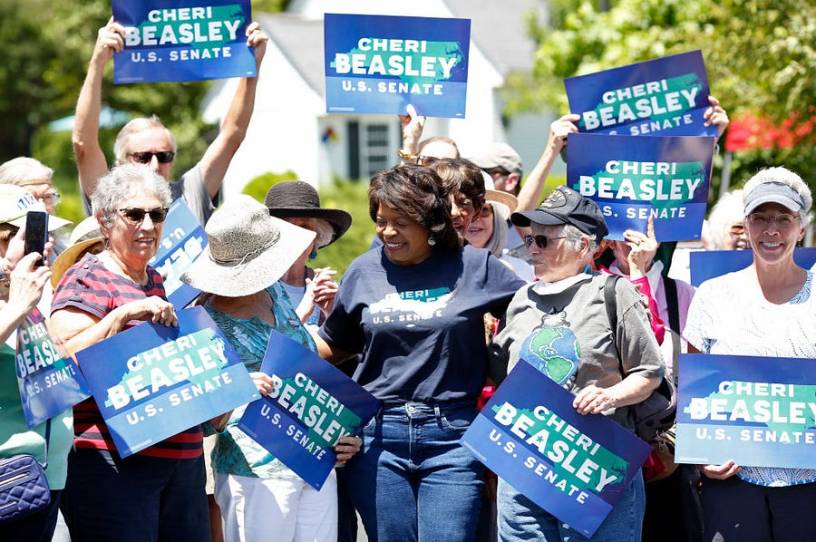 CHARLOTTE, N.C.—Ted Budd smiled and stood patiently behind the podium Friday night, waiting for the chants of "lock him up" to die down.
"He wants to hire 87,000 more IRS agents to treat all of these working families like tax cheats," Budd said of President Joe Biden. "Come on, folks."
Budd, a congressman running to replace retiring Sen. Richard Burr, usually presents himself on the campaign trail as a generic Republican opposing the "Biden/Beasley agenda." But the setting for his speech on Friday—a raucous Donald Trump rally at a Wilmington airport—served as a reminder that securing his party's nomination depended on Trump's endorsement.
Budd's opponent, Cheri Beasley—a career judge and the first black woman to serve as chief justice of the North Carolina Supreme Court—hasn't campaigned with Biden, as Budd's campaign constantly points out. But she focuses on kitchen-table issues and insists that "this race is not really partisan."