Deconstructing Dino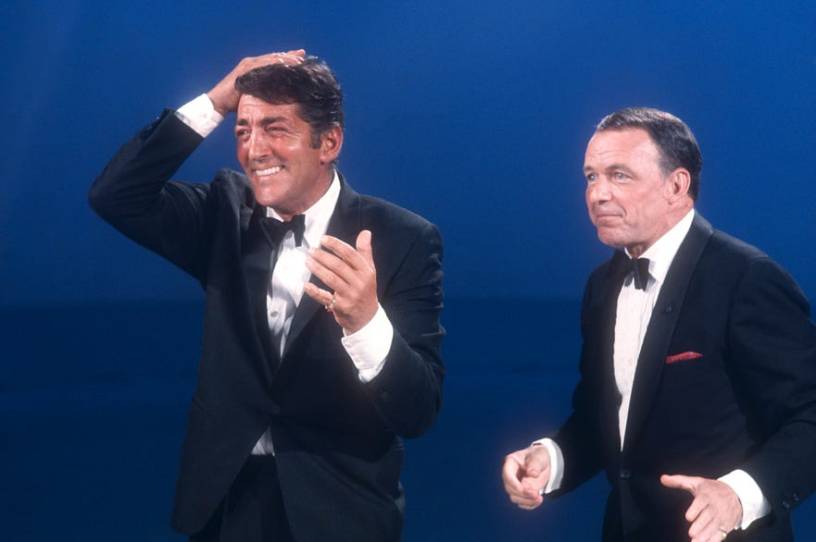 For decades, Dean Martin has eluded biographers, largely because he eluded all who knew him. Perhaps 20th century America's most protean entertainer, Martin ruled Las Vegas, dominated variety television, starred in a plethora of (sporadically amusing) movies, and crooned iconic hits. Like Frank Sinatra, he embodied the American ideal of self-invention, ascending to tremendous cultural heights from unassuming roots. But unlike Sinatra, his stage persona was mostly illusory; a facade created to distance others from his deeper self. The real Dean Martin (or Dino Paul Crocetti) was fully understood by no one, even among those closest to him, and this evasiveness is the primary concern of a new documentary that attempts to chronicle his life. Unfortunately, although director Tom Donahue's Dean Martin: King of Cool is an earnest and comprehensive biography, it reveals little about its subject that similar portraits have not previously established.
Donahue's film combines archival footage of Martin and newly conducted interviews with those who knew him to explore his rise from working-class Ohio boxer to West Coast superstar. As is often inexplicably the case with modern music documentaries, contemporary celebrities who had no affiliation with Martin are also interviewed throughout, and predictably, they have nothing insightful to say. Alec Baldwin, Jon Hamm, and the Wu-Tang Clan's RZA all appear for no apparent reason to offer vague affirmations of Martin's voice and charisma, despite the fact that anyone willing to view a two-hour documentary about the man will already be quite aware of his abilities. Thankfully, the majority of Donahue's interviewees—ranging from former road manager Tony Oppedisano to actress Angie Dickinson—recall enjoyable anecdotes and seem happy to be involved. Martin's daughter, Deanna, is especially delightful, and provides a number of charming memories in the film's second half.
At the beginning of the documentary, Donahue poses a simple question to his roster of talking heads: "What was Dean's Rosebud?" Initially, none of them can muster an answer. But by the film's conclusion, Donahue seemingly hasn't arrived at one either, even after inspecting the whole of Martin's life. Donahue's interviewees repeat that beneath his effortless charm and outgoing manner, Martin was almost unknowable; he concealed his true thoughts in all encounters and seemed to never open up. He was comfortable and outgoing in crowded settings but generally preferred solitude. When hosting parties at his Beverly Hills mansion, he would often retreat to a private room and leave his guests to mingle. And at the hedonistic height of the Rat Pack, he would happily abandon the group's overnight bacchanals to sleep at a reasonable hour, undeterred by Sinatra's anger. 
Undoubtedly, Martin's internal monologue was deeply complex, and Donahue attempts to penetrate it by honing in on particular aspects of his character. We see Martin as a father who adored his children and was happiest at large family gatherings. His acquaintances stress that he valued his fans and delighted in making audiences laugh, while observing that he was less concerned with social climbing than Sinatra and had little time for politics. (A memorable sequence explores how Martin refused to attend John F. Kennedy's presidential inauguration after Sammy Davis Jr. was banned for his interracial marriage to actress May Britt.) But certain details are mentioned vaguely while others are scrutinized at length. Martin's divorce from first wife Elizabeth McDonald,with whom he had four children, receives only a few reserved comments. Later, the documentary suggests that Martin regretted his divroce from second wife Jeanne Bieger and yearned for her in his final years, but this too is only explored to a limited extent despite the promise of greater personal insight. Perhaps Donahue feared appearing indelicate if these subjects were examined too thoroughly, but such restraint in a biography as intimate as this one seems misplaced.
You're out of free articles
Create an account to unlock 1 more articles