Democrats' Election Bill Is a Disaster for Free Speech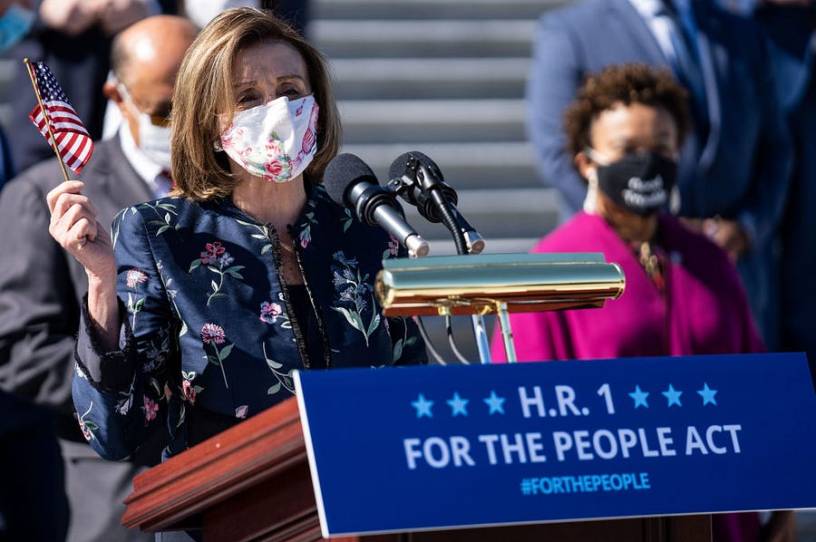 If Congress passed a law that put your name and address on the internet because you gave money to a nonprofit, would it scare you? If politicians wrote a law that matched their campaign donations by 600 percent with public money, would you be angry? And if you were forced to fill out a bunch of complicated government forms to promote some Facebook posts about the Biden administration's school reopening guidelines, would you speak out or remain silent? Congress is trying to enact all this and more right now. 
These proposed regulations lurk in the so-called "For the People Act," (aka H.R. 1 and S. 1), which the House passed without any Republican support last week. It's been hailed as an expansion of voters' rights, but its real effect would be to chill political speech.
Under the proposed law, an advocacy group that so much as mentions the name of a member of Congress in an ad about important issues will almost always have to expose its major donors. For example, a group could advocate for or against "Biden's COVID Recovery Bill" and the new regulations will apply. The donors may not know about the ad and may not even agree with its message. It doesn't matter. They still will be listed on the group's government filings and posted on the internet for the world to see.
Naturally, potential donors will hesitate to give to an organization, especially if the group promotes controversial issues. Think about it. The government is requiring nonprofits to create an "enemies list" for their political opponents. And politicians are not bashful about using this kind of information. For example, in 2019, Rep. Joaquin Castro tweeted the names and employers of major Trump donors in his congressional district. Almost immediately, donors were flooded with harassing and threatening phone calls. No one deserves this abuse, regardless of their political beliefs. Political participation should not come with the risk of a mob showing up in your front yard or losing your job as the latest victim of today's cancel culture.
You're out of free articles
Create an account to unlock 1 more articles