Elon for a Day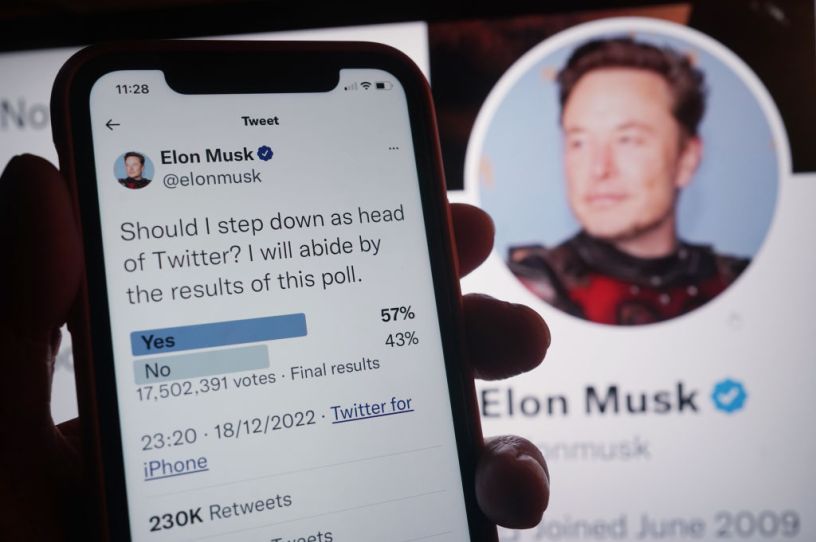 (Photo by Yui Mok/PA Images via Getty Images)
I wonder whether Tom Friedman regrets that infamous "China for a day" talk, which, even though it is frequently misrepresented—Friedman generally has been clear about the character of the Beijing regime even as he envies it—expressed in unusually plain terms the naïve autocratic ambition at the heart of so much progressive thinking.
Right now, even China doesn't want to be China for a day.
The COVID-19 crisis presented a useful test case for different kinds of governments and political attitudes—and all of them failed in important ways: Sweden took a libertarian view at the onset of the epidemic but had introduced vaccine passports by the end of 2021; the European Union wasn't much of a union at all in the early days of the epidemic, with national borders suddenly reappearing and national governments taking the lead in organizing the public-policy response, with the union's relatively constrained role oriented toward long-term economic recovery; the United States did what the United States now does, which is to turn everything into a proxy culture-war battle; and China, the government of which has developed what is arguably the premier police state in all of human history so far, pursued a hyper-aggressive "zero-COVID" strategy, going as far as to lock residents in their homes to enforce the quarantine. (The Chinese government denies locking its subjects in their homes, but the Chinese government lies about just about everything that Chinese government takes a public position on.) The countries that are usually well-run—Switzerland, Canada, New Zealand—all screwed the COVID pooch in different ways. Nobody got it right.
The dream of being "China for a day" is the dream of pursuing that which one knows ("knows") to be intelligent, just, and wise with plenary authority and without opposition. It is the belief that we—we the enlightened—understand what must be done and require only wide latitude in our actions. That attitude is not confined to government life—and neither are its predictably poor and sometimes catastrophic consequences.
You're out of free articles
Create an account to unlock 1 more articles