Even Systemic Problems Need Local Solutions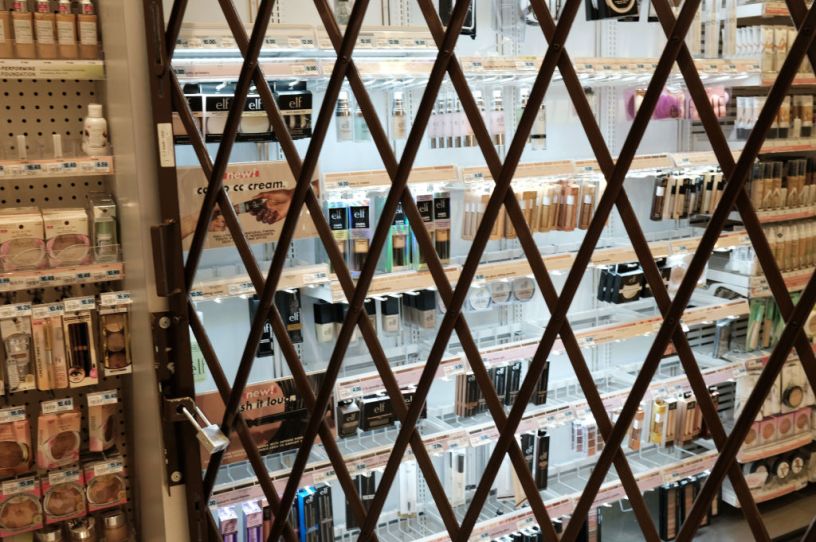 A gate is used to lock items at a pharmacy and convenience store in New York City. A surge in shoplifting is occurring in New York City and in cities across the country. (Photo by Spencer Platt/Getty Images)
We live in a moment when everyone seems compelled to talk about national trends and systemic problems. There are plenty of reasons for this.
Politicians in Washington, Republicans and Democrats alike, think Washington should call the shots. Presidents and presidential aspirants feel the need to talk about our vast country in homogenous and monolithic terms—or cut in half between the "red" and "blue" parts. State and local officials—sometimes with good reason—like to blame their problems and failures on national trends beyond their control, at least partly to pass the buck but also to get more bucks passed from Washington to them. Particularly as local news dries up, the national press corps is biased toward framing stories in national terms. Social media has made the whole country seem like one endlessly bickering small town.
And sometimes, national trends and systemic problems are exactly that—national and systemic.
Still, the truth remains that even in those cases, most national problems nonetheless manifest themselves locally and therefore lend themselves to local solutions.