Explaining the Plight of China's Uighurs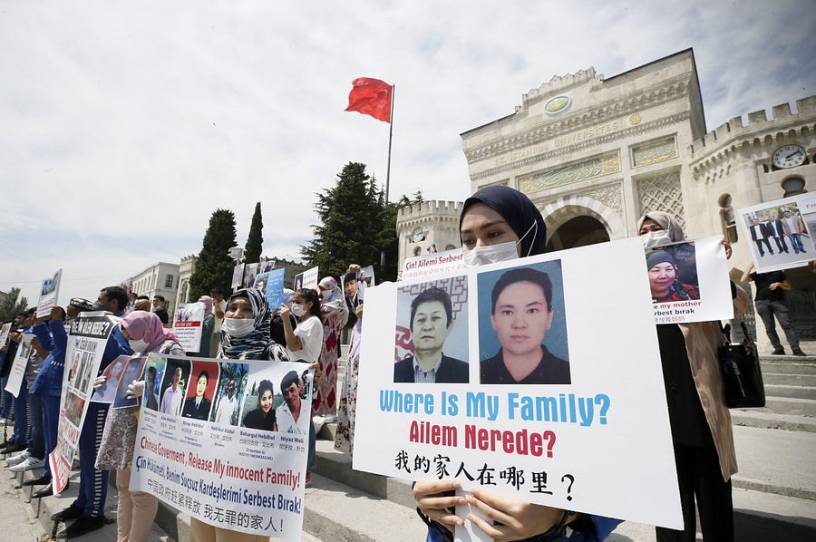 In the months since the emergence of COVID-19, the Chinese Communist Party's authoritarian regime has become only more repressive. The CCP has sought to expand its control over Hong Kong by cracking down on the semi-autonomous city's civil liberties, moved to consolidate control over disputed areas on its border with India, and stirred up trouble in the South China Sea—while the rest of the world remains distracted by its continued battle with the virus.
The most troubling aspect of the CCP's disturbing recent behavior, however, is undoubtedly its treatment of its Uighur population, a Muslim ethnic minority that lives mostly in the northwestern province of Xinjiang. The Uighurs have suffered from state persecution at the hands of the CCP for decades, but according to many reports, between 800,000 and 2 million Uighurs and other Muslim minorities have been forced into "re-education camps" by the Chinese government since April 2017. Videos posted to the Chinese version of TikTok reportedly show Uighurs being shipped off to labor camps even during the pandemic in February.
"It's the largest-scale detainment of a religious minority that we've seen since World War II," says Amy Lehr, director of the Human Rights Initiative at the Center for Strategic and International Studies.
Beijing's justification for the camps—which the government initially denied existed, and now claim are "educational training centers" that are "like boarding schools, where the students eat and live for free"—is nominally concern over religious extremism and terrorist threats stemming from Islamic fundamentalism in the Uighur population. The Chinese Communist Party, which is officially atheist, has long seen religious expression as a threat to its power. (The Uighurs are hardly the first example of this—Buddhists in Tibet and practitioners of Falun Gong in mainland China have both borne the brunt of horrific state persecution.)
Keep reading with a free account
Create a free Dispatch account to keep reading
Get Started
ALREADY HAVE AN ACCOUNT? SIGN IN