Fact Check: Did Doug Mastriano Say He Could Decertify Voting Machines?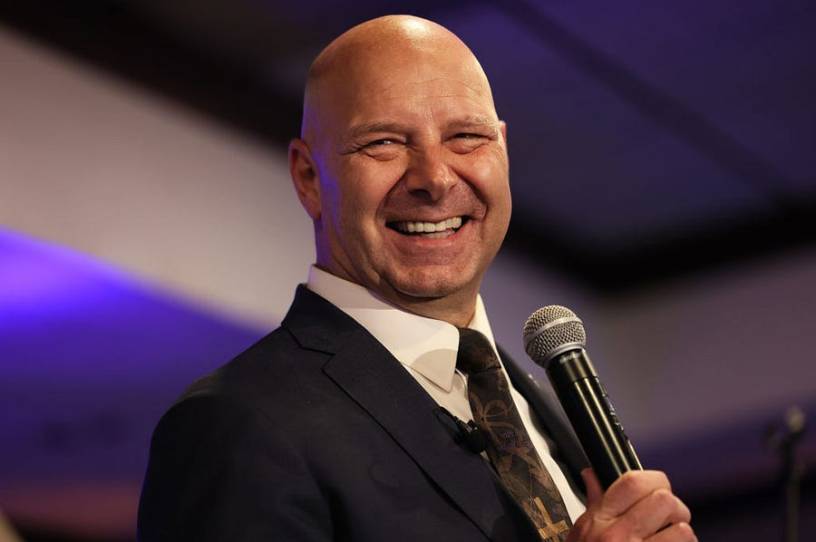 Viral social media posts claim that the winner of the Pennsylvania Republican gubernatorial primary, Doug Mastriano, signaled a willingness to overturn election results, saying he could decertify "every [voting] machine in the state with a stroke of a pen."
Mastriano has a record when it comes to election conspiracy theories: He called for the decertification of the 2020 presidential election results and attended the now infamous January 6 "Save America" rally in Washington, D.C., and he was at the Capitol later in the day. Mastriano has said in the past that the "sole authority" to name presidential electors for Pennsylvania falls to the Pennsylvania General Assembly. 
This latest comment is an escalation of previous things Mastriano has said, and is from an obscure source, leading some to question its authenticity. It is, however, a real quote. Mastriano made the comment during a March 30 appearance on WPIC's Eric Bombeck radio show. The Guardian archived the audio clip, which can be listened to here. 

If you have a claim you would like to see us fact check, please send us an email at factcheck@thedispatch.com. If you would like to suggest a correction to this piece or any other Dispatch article, please email corrections@thedispatch.com.