Fact Checking Kari Lake's Speech at CPAC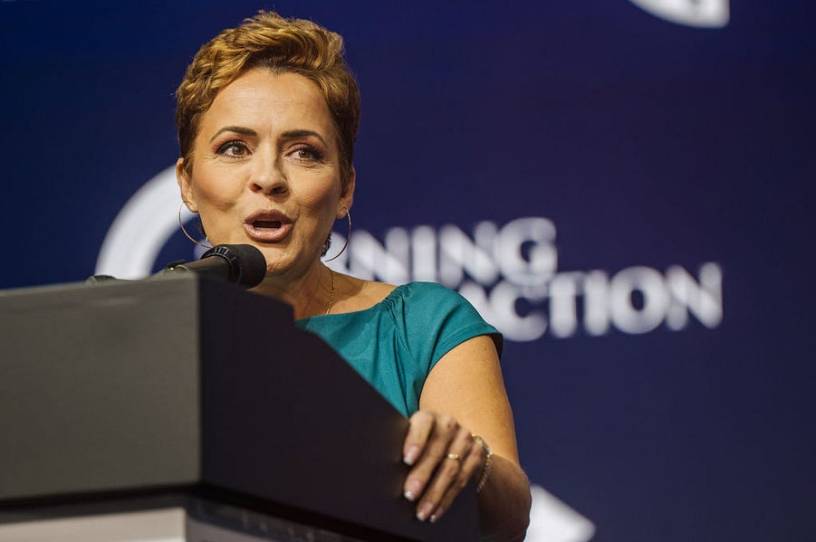 Moments before Donald Trump took the stage at the Conservative Political Action Conference on Saturday night, Arizona Republican gubernatorial candidate Kari Lake addressed the audience and delivered one of the most dishonest speeches of the entire event. 
Lake's speech was a compilation of claims she has made repeatedly on social media, regarding both the 2020 presidential election and the pandemic. It wasn't just Lake, along with other politicians who claimed, without hesitation, that the election was stolen. CPAC attendees repeated the lies uncritically as well.
Just last month, Lake tweeted the false claim that the Wisconsin Assembly voted to "withdraw its 10 electors for Joe Biden." That is not true. What did happen, as we noted in a fact check, was that state Rep. Timothy Ramthun introduced a resolution to withdraw the electors. Because it was a "privileged resolution" it had to be referred to committee. Assembly Majority Leader Jim Steineke, a Republican, called the resolution "illegal" and said he would not advance it. 
Lake also supported the failed Maricopa County Cyber Ninja election "audit," has recycled long debunked claims and continues to call for election audits in all 50 states.