Frequently Asked Questions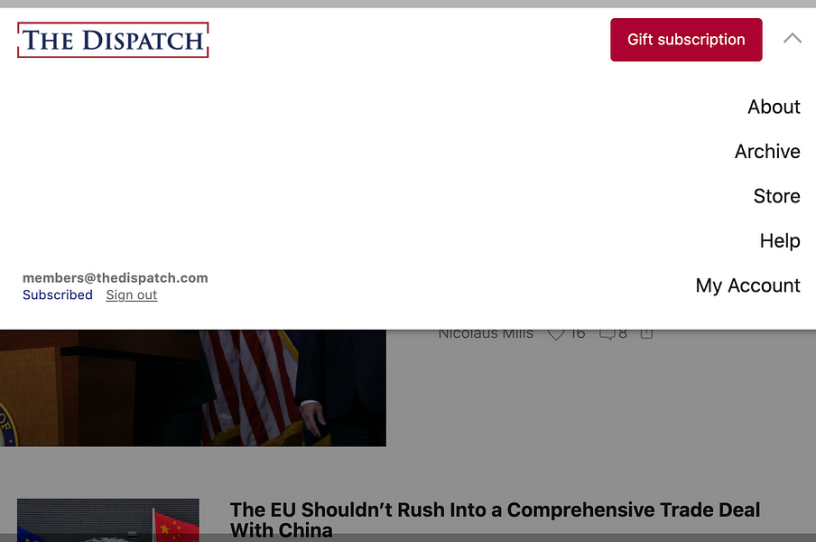 Below please find some useful information about The Dispatch, our membership program, our newsletters, administering your account and more.

If you do not see the answer to your question below, please email us using this form:
---
Q. How much is a Dispatch membership and what's included?
A. Currently, we offer memberships on a monthly basis for $10 and annually for $100.
Keep reading with a free account
Create a free Dispatch account to keep reading
Get Started
ALREADY HAVE AN ACCOUNT? SIGN IN