From Maximum Pressure to Maximum Deference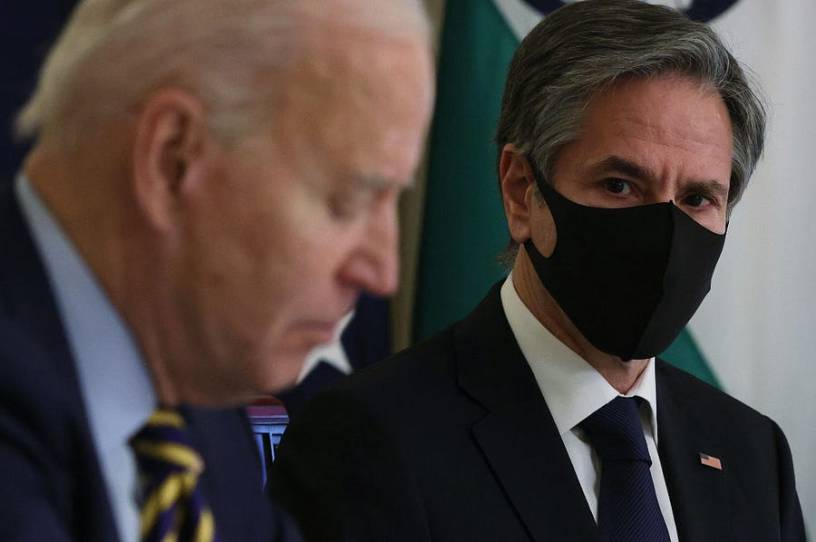 Secretary of State Anthony Blinken this week vowed a "collective response" to Iran's drone attack against an Israeli-operated tanker off the coast of Oman that left one British and one Romanian citizen dead. But President Joe Biden and his administration would do better to pause for a moment of collective self-examination. After more than six months in office, Biden's strategy of maximum deference toward Iran is failing miserably. 
At the outset of his presidency, Biden's top national security officials asserted that by abandoning the Trump administration's policy of maximum economic pressure, the United States could put Iran's nuclear program "in a box." They hoped to  persuade Tehran to negotiate a "longer and stronger agreement" to replace the 2015 nuclear deal, formally known as the Joint Comprehensive Plan of Action (JCPOA). But the JCPOA was never much of a box:  narrow, temporary accord that began expiring in late 2020 failed to account for the Islamic Republic's undeclared nuclear activities, rein in its hostage-taking of American citizens, cease its sponsorship of terrorism or even curb its development of nuclear-capable missiles. As for the longer, stronger deal, it's nowhere to be seen. Six months into Biden's term, the results of his Iran strategy are already in. 
When the Trump administration left office on January 20, 2021, the Islamic Republic was closer to financial collapse than most people realized. According to the International Monetary Fund, the regime's accessible foreign exchange reserves had declined from $122 billion in 2018 to just $4 billion by the end of 2020. Had U.S. sanctions been enforced and increased during the first quarter of 2021, the mullahs might have run out of hard currency. 
But that's not what happened. Instead, the Biden administration stopped enforcing many of the most important U.S. economic sanctions on Iran—allowing Iran to drastically scale up its crude exports to China  while also issuing a presidential waiver to allow Tehran to use billions of dollars in once-frozen accounts to pay debts to creditors.