Get Ready for a Bumpy Ride if Roe Is Overturned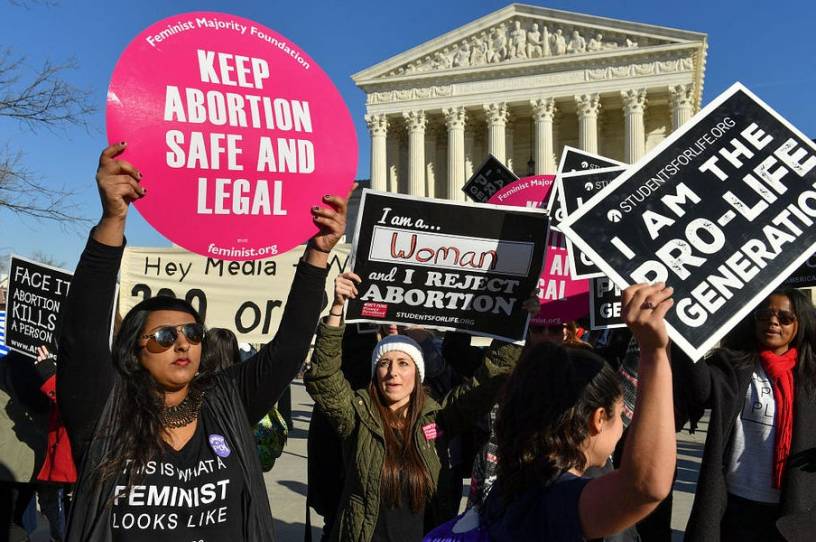 The late Supreme Court Justice Ruth Bader Ginsburg was a passionate advocate for abortion rights, but she was also one of Roe v. Wade's most effective critics. "My criticism of Roe is that it seemed to have stopped the momentum on the side of change," she said, explaining that abortion rights were gaining ground when Roe froze the democratic process in place and gave opponents a poorly reasoned decision to focus on.
If the Supreme Court actually overturns Roe along the lines of a leaked draft opinion—still a big "if"—the issue will move back to the democratic process, fought out by elected politicians. But because of Roe's harmful effect, that process won't look anything like the politics of 50 years ago.
Roe strengthened the movement against abortion. Previously, the issue divided the parties internally. In 1972, 59 percent of Democratic delegates voted down an abortion rights plank at their convention. George H.W. Bush's father, Republican Sen. Prescott Bush, was the treasurer of Planned Parenthood. In 1967, California Gov. Ronald Reagan liberalized abortion laws. By 1976, he was apologizing for his mistake.
In the decades since, positions have hardened and the parties have sorted almost completely on the issue.
You're out of free articles
Create an account to unlock 1 more articles