Getting Out of Iran's Way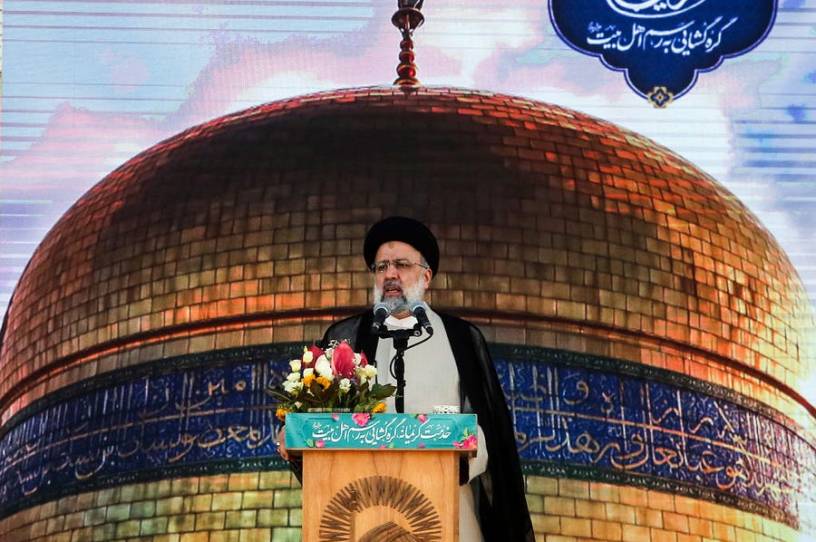 The Guardian's diplomatic editor put it best. "If Joe Biden thinks Vladimir Putin deserves to be called a killer, his description of Ebrahim Raisi, the 60-year-old president-elect of Iran, is likely to be unprintable."
The selection of Raisi—an ultra-hardline cleric responsible for the mass execution of dissidents—provides a timely reminder as to the nature of the regime in Tehran, the threat it represents, and the continued requirement for forward-positioned U.S. forces in the Middle East.
Raisi's revolutionary resume stands out due to his participation in a four-person "death commission" that oversaw the execution of an estimated 5,000 political prisoners in the late 1980s. And the passage of time has apparently not encouraged any contrition from Raisi. During his first post-election press conference on Monday, Raisi was asked about his role in the mass murders. "I have always defended people's rights," he responded. "Human rights have been a pivotal point for me."
That retort likely pleased Supreme Leader Ayatollah Ali Khamenei. As Iran's "most important voter," Khamenei sees elections as a way to squeeze the already narrow political spectrum in the country. A reported 592 candidates registered for the election, but only seven were approved to run by the Guardian Council, which vets candidates for public office and is loyal to Khamenei. Given his age, 82, Khamenei was eager to use the election to cement the hardline domination of Iran's institutions and keep the country on its revolutionary trajectory even after his death.