Have '1 in 9 Vaccinated Adolescents Suffered a Severe Adverse Reaction' From the Pfizer Vaccine?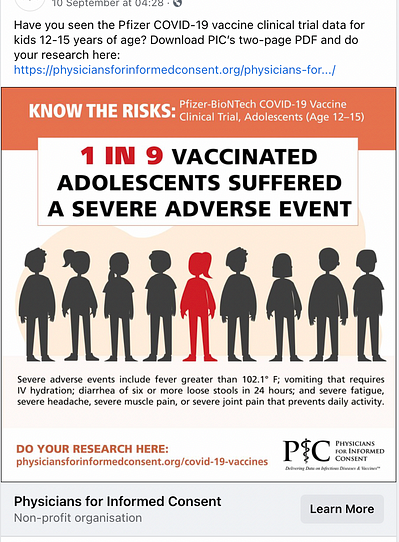 Update, January 12, 2022: The Physcians for Informed Consent updated its post to describe "severe adverse events" as reactogenicity. We removed our "partly false" rating from the Facebook post.
A viral Facebook post from Physicians for Informed Consent, self-described as a "nonprofit organization focused on science and statistics," claims that "1 in 9 vaccinated adolescents suffered a severe adverse reaction" from the Pfizer/BioNtech COVID-19 vaccine.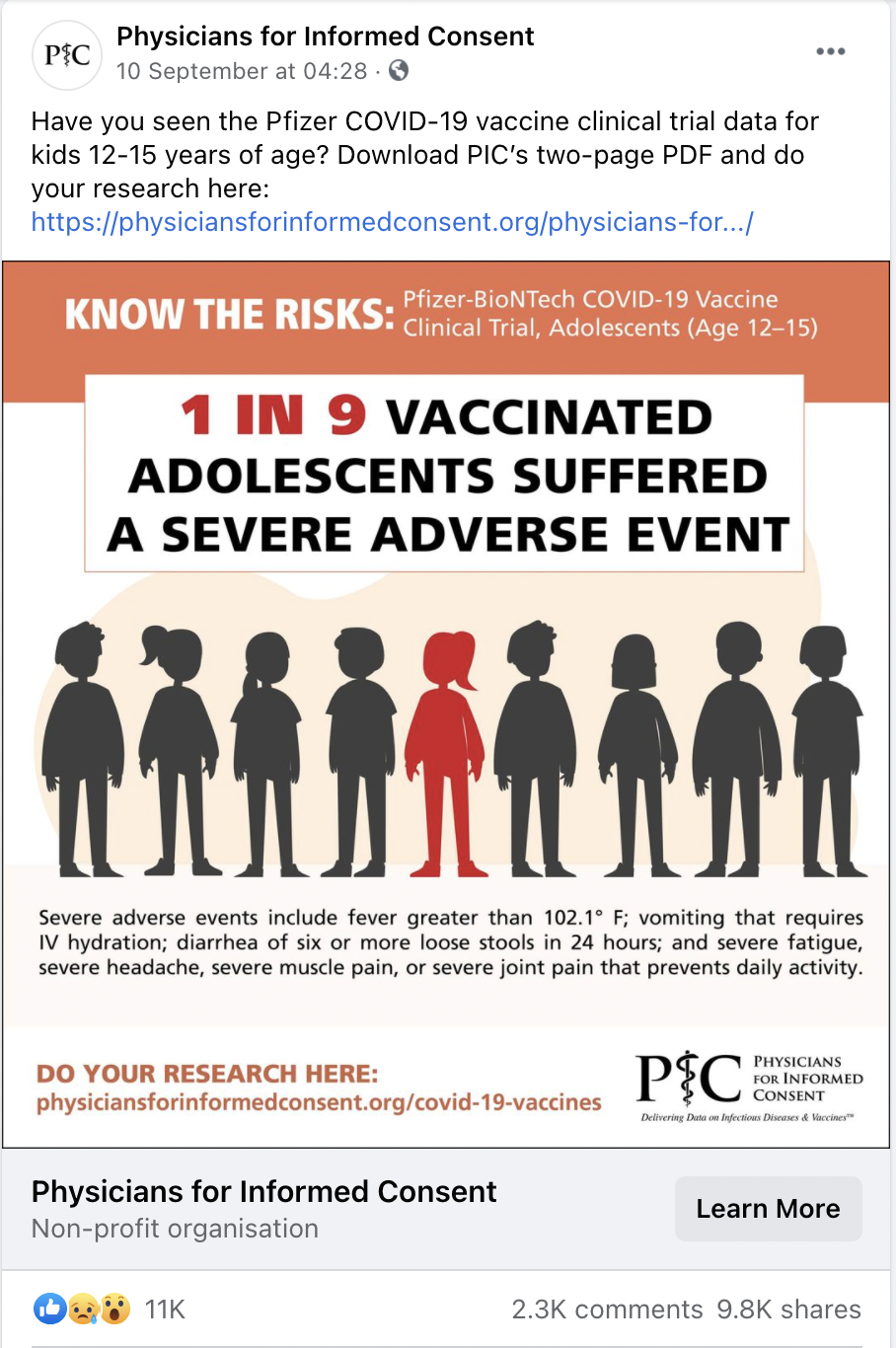 This is a false claim.
The clinical trial data PIC links to in their Short-Term Efficacy & Safety Data sheet shows not 1 in 9 vaccinated trial participants experiencing serious adverse events, but 5 out of 1,131—or roughly .4 percent of trial participants who received the vaccine. The CDC defines a serious adverse event as "Death, life-threatening event, hospitalization, incapacity to perform normal life functions, medically important event, or congenital anomaly/birth defect." None of the serious adverse events reported in the clinical trials were determined by the FDA to be related to the study.
You're out of free articles
Create an account to unlock 1 more articles