How COVID Protocols Disrupt the Learning Process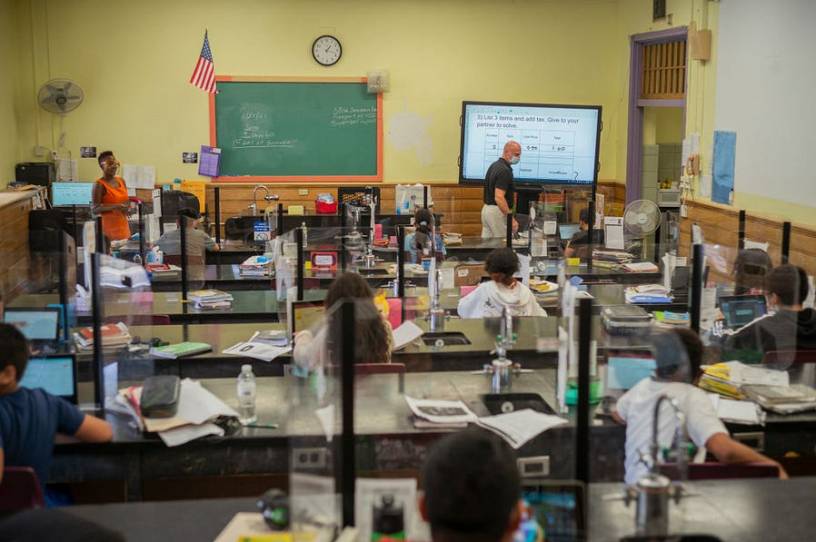 This time last year, all I wanted was for my students to have access to in-person instruction. I didn't mind having to do a hybrid structure, deep cleaning on Wednesdays, mandatory masks, extended quarantines, or social distancing—I would have done anything to have my students back in person. 
Some of these protocols were necessary last year, others were not. However, thanks to the vaccine, further research, and our control of the virus, it is abundantly clear that these protocols will not only be COVID theater this fall, but also a disruption to learning.  
As of now, the majority of schools are thankfully planning to ditch some of these protocols, such as the highly ineffective and burdensome hybrid structure and the arbitrary requirement of six feet of distance—two measures that often prevented five days of in-person learning from happening. Unfortunately, we still have recalcitrant teachers unions with leaders such as Randi Weingarten, who will do everything in their power to obstruct the return to five days of in-person instruction. The Chicago Teachers Union has already made egregious demands that 80 percent of eligible students be vaccinated before they return to school this fall in-person. It would be helpful both morally and politically for Democrats to side with the science and kids this year over their most problematic interest group.
Other protocols have also proven to be futile as mitigation strategies, yet schools are still planning to use them despite their costliness. Many schools last year made the well-meaning but ill-advised decision to close one day a week for "deep cleaning" despite the scientific evidence that COVID transmission on surfaces is almost nonexistent. Nevertheless, a school district in Alabama is planning to spend part of its COVID relief funding on deep cleaning rather than on more important things such as improved ventilation or addressing learning losses. Likewise, quarantining students who have been "exposed" in their pod are over-the-top precautions which will cause students to needlessly miss out on critical instructional time.
You're out of free articles
Create an account to unlock 1 more articles