How to Fight the New Cold War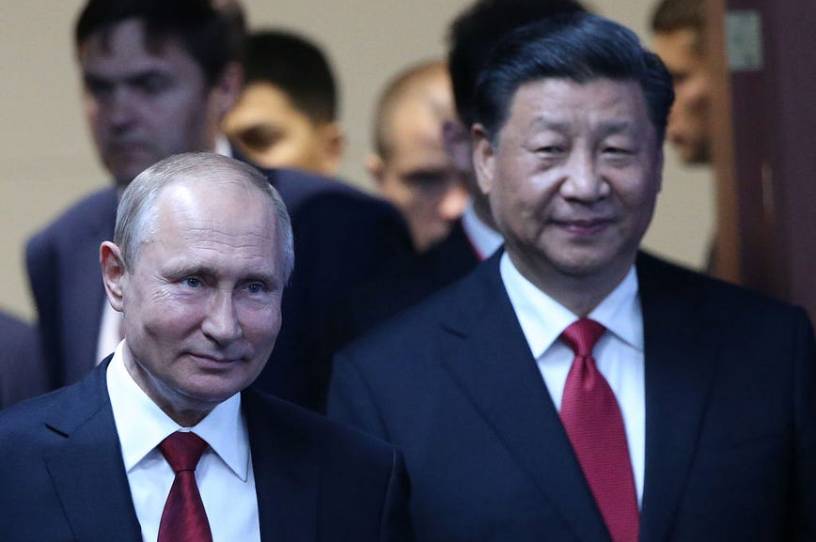 When Russia invaded Ukraine, I suggested it marked the dawn of a new Cold War and warned that we were losing. In just the last few days, the United States and the world have shown they know how to fight back.
The global response amounts to a declaration of economic war against the Russian Federation. Policymakers are working to sanction Russia's Central Bank and kick other Russian banks out of SWIFT, a mechanism for settling international transactions. Nation after nation announced sanctions, freezing assets, banning commerce with the Russian military, and imposing export controls to cut off Russia's access to high technology. Other sanctions target individual Russian elites, including Putin. The White House announced a multilateral task force to hunt down and seize Russian oligarchs' yachts, mansions, and other assets. The Russian stock market lost a third of its value and the ruble fell to its lowest value ever.
The global response also includes monumental changes in Europe's military and diplomatic landscape. Finland and Sweden are moving toward NATO, which Russia warned would provoke "serious military-political consequences." NATO activated its response force for the first time in its history and the U.S. and U.K. sent troops to Eastern Europe to reassure allies and deter Russia from expanding the war. The United States, the Netherlands, Poland, and other European allies are openly arming Ukraine with anti-tank missiles and other weapons, not even hiding their effort to help Ukraine kill Russian soldiers. The overt nature of the military support is notable enough.
But, in a shocking development, Germany has now announced its intent to send weapons to Ukraine, halted the Nord Stream 2 gas pipeline from Russia, and announced it will dramatically ramp up defense spending. The increase in its defense spending is a move that American presidents and secretaries of defense have been demanding for nearly eight decades. Germany had been notorious for a quasi-pacifist foreign policy that was paralyzing NATO's ability to act, and for its economic entanglement with Russia. Germany's moves may amount to a tectonic geopolitical shift, a fundamental reorientation of Germany's thinking about its role in Europe and in the world. Russia has never feared Europe, but it may fear a reawakened Germany.
You're out of free articles
Create an account to unlock 1 more articles