Iron Dome Helps Israel—And Its Allies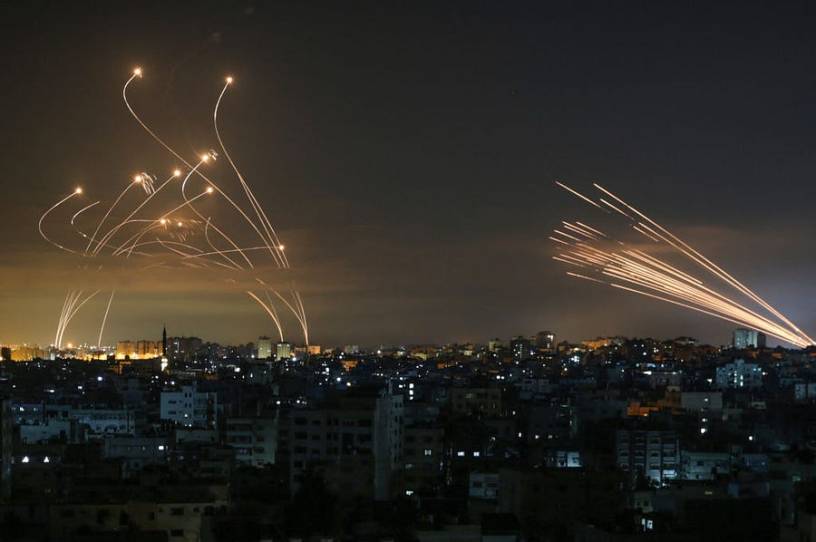 The Iron Dome isn't Israel's only line of defense against incoming projectiles, but it's certainly its most famous. When a torrent of unguided rocket fire rained down on the Jewish state during its 11-day conflict with Hamas earlier this year, the system detected and destroyed about 90 percent of the thousands of explosives destined for populated areas in Israel, sparing the lives of civilians beneath with minimal but deadly breakthrough.
For weeks during and after the war, a viral image of the Iron Dome in action occupied a near-constant place in the global news cycle. On the right, a deluge of indiscriminate artillery fire from the Gaza Strip is seen approaching Israel's urban centers. On the left, interceptors maneuver to meet and neutralize the incoming rockets midair.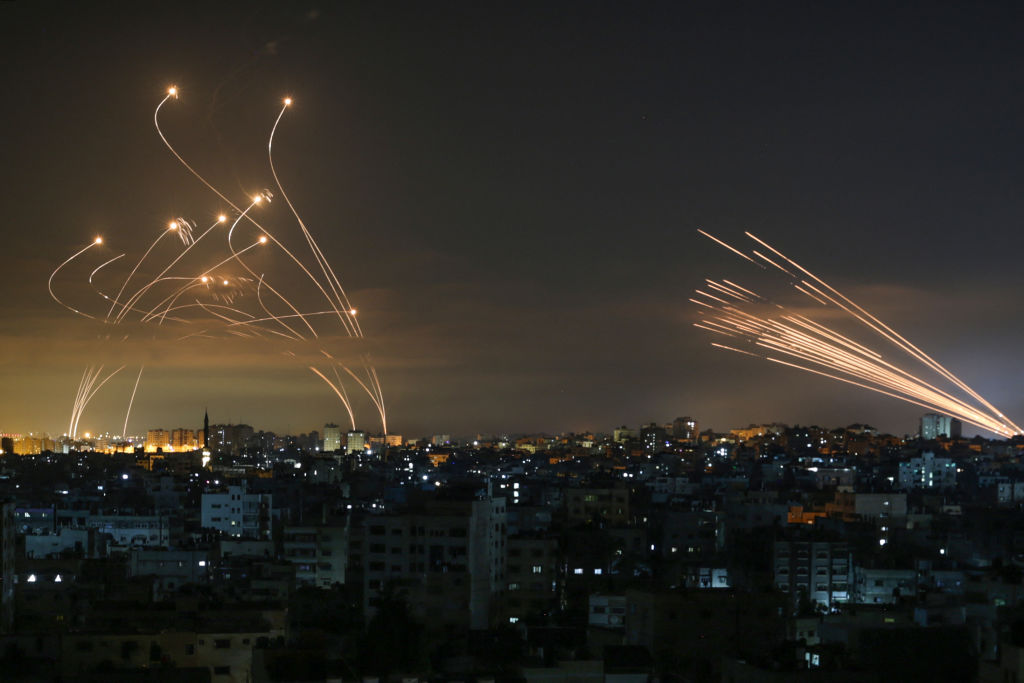 Israel's short-range air defense system made headlines once again in recent weeks, when infighting among House Democrats brought U.S. funding for the Iron Dome to the forefront.
After the Democratic Caucus' progressive wing pulled $1 billion designated for replacement interceptors from a government funding bill in September, Democratic leadership moved to push through a standalone bill to secure the funds separately. The ensuing vote culminated in denunciations of Israel as an "apartheid state," counter-accusations of anti-Semitism by the Caucus' Jewish members, and a tearful "present" vote by New York Rep. Alexandria Ocasio-Cortez.
You're out of free articles
Create an account to unlock 1 more articles