Is Joe Biden Too Senior of a Statesman?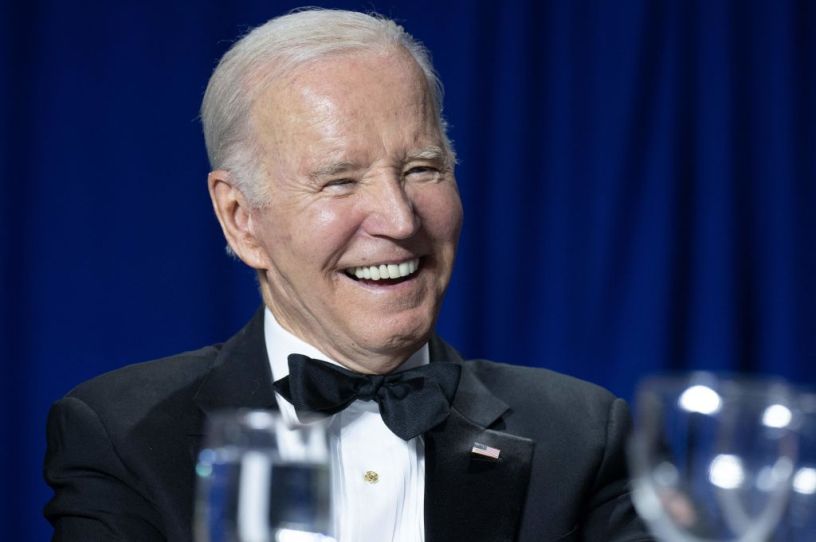 President Joe Biden laughs during the White House Correspondents' Association dinner on Saturday. (Photo by SAUL LOEB/AFP via Getty Images)
Joe Biden's most formidable opponent in 2024 may be himself. That's how many Democrats see it.
"Do I wish he was younger? Yeah, I do," said a supportive House Democrat who represents a battleground district.
As the 80-year-old president of the United States begins his reelection bid, Democratic insiders say they aren't fretting any more than usual about the myriad political challenges Biden faces, such as a volatile national economy or his underwater job approval. It's Biden's advanced age that concerns many in his party.
Democrats don't buy into Republican taunts that Biden is cognitively or physically impaired and being ordered around by senior staff. And they say they are confident the president can do his job and campaign for a second term without the "benefit" of a pandemic to keep him off the trail for extended periods, as was the case in 2020.