Partisanship Over Policy at the Heritage Foundation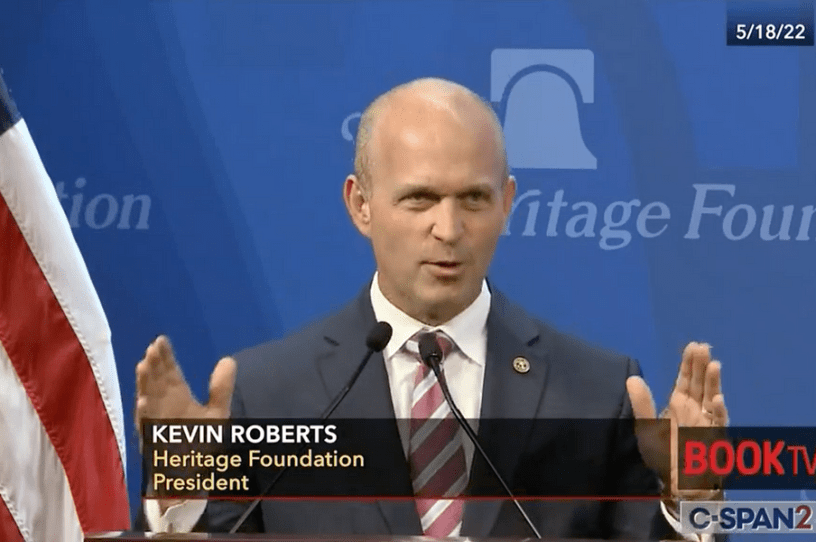 In the weeks after Russian tanks rolled across the Ukrainian border on February 24, Luke Coffey was busy crafting the Heritage Foundation's proposed policy responses. As the think tank's lead policy analyst on Ukraine, he saw the House's $40 billion supplemental aid package to the country later that spring as the practical culmination of his research.
"Let's not blow it," Coffey, then-director of the Heritage Foundation's Douglas and Sarah Allison Center for Foreign Policy, tweeted on May 10.
Coffey claims that within a day, Heritage senior leadership ordered him to delete the post. Heritage Action, the think tank's 501(c)4 sister organization, had taken a different view. Executive Director Jessica Anderson implored House Republicans to sink the legislation, writing: "This proposed Ukraine aid package takes money away from the priorities of the American people and recklessly sends our taxpayer dollars to a foreign nation without any accountability." The bill passed—albeit over the opposition of 57 Republicans in the House and 11 in the Senate.
"I was not looped into the decision to put out that press release," Coffey said in an interview. He ended his decade-long tenure at Heritage about a month after the statement's circulation. Other former staffers say they saw trouble long before Heritage Action came out against the bill.