The GOP Hoped to Avoid This Fight With Trump. It's Here.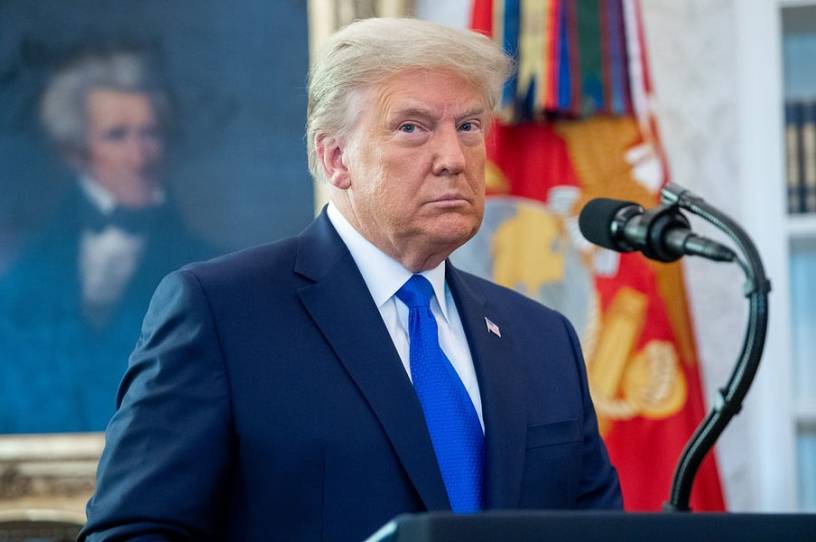 In the days after President Trump's election loss, congressional Republicans sought to let him down easy. 
"President Trump is 100 percent within his rights to look into allegations of irregularities and weigh his legal options," Senate Majority Leader Mitch McConnell said on November 9, two days after the presidential race was called by every major network. "This process will reach its resolution. Our system will resolve any recounts or litigation. In January, the winner of this election will place his hand on a Bible. Just like it's happened every four years since 1793." He did not mention that Trump and his allies had thus far presented no substantive evidence to support their claims.
Republicans had outperformed even their own internal expectations down ballot, but control of the Senate was not yet assured—that hinged on two January 5 runoff elections in Georgia. McConnell's comments represented an effort to paper over a real divide within his conference, and placate not only Trump, but the new voters Trump had brought to the party. Republicans needed to hold their fragile coalition together for 57 more days.
GOP officials admitted they didn't really know where their offramp from the president's election conspiracy theories would be, but they hoped to outsource the job of admitting Trump's defeat. "Yeah, taking this one day at a time," one strategist told The Dispatch on November 10. "Republicans are monitoring the court fights closely, and have confidence the conflict resolution process that's worked for our country since its founding will produce a result both sides can respect."
Get every newsletter and all of The Dispatch. Support quality, fact-based journalism.
Get Started
ALREADY HAVE AN ACCOUNT? SIGN IN