Revoking the President's War Powers, Explained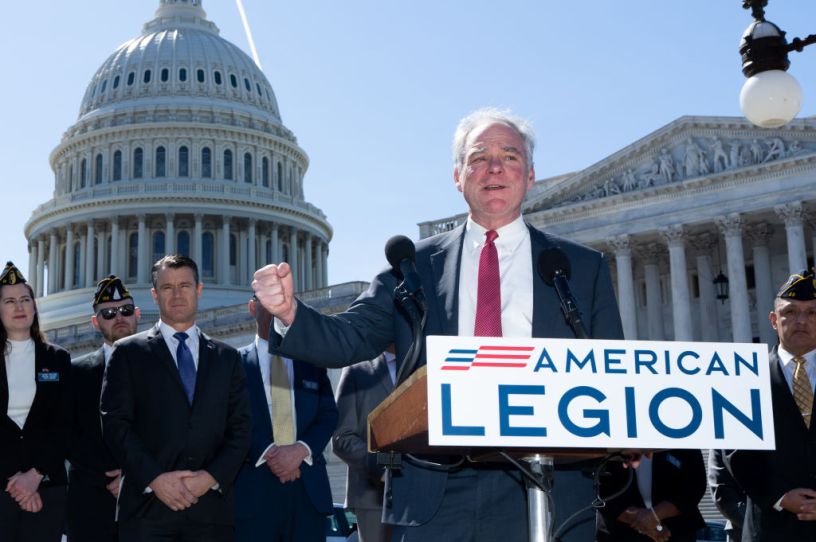 Sens. Tim Kaine and Todd Young hold a news conference after the Senate advanced a bill that would repeal the 2002 Iraq and 1991 Gulf War authorizations. (Photo by Bill Clark/CQ-Roll Call/Getty Images)
The Senate voted on March 29 to repeal the two authorizations for use of military force (AUMF) against Iraq. The 1991 AUMF authorized the Gulf War, while the 2002 AUMF authorized the invasion of Iraq in 2003. The legislation now moves to the House for a vote and supporters of the repeal have reason to be hopeful. The House voted to repeal the 2002 AUMF in 2021, during the 117th Congress by a vote of 268-161, with 49 Republicans voting in favor of the resolution.
A new session means the House must vote again, but there is significant support across the political spectrum—ranging from the American Civil Liberties Union (ACLU) to the Heritage Foundation—for repealing the 2002 AUMF. President Joe Biden has voiced his support for the repeal. If the House passes the resolution, it will be the first time since 1974 Congress revokes an authorization of force.
The executive branch is required to notify Congress of airstrikes and combat operations carried out under these authorizations but Congress has no opportunity to debate and vote on the operations.
Does repeal mean Congress will reclaim the war powers it has abdicated to the executive branch over the last three-plus decades? Not exactly. The 2001 AUMF that authorized the war on terror is still in effect and remains a central component to U.S. military policy.