An Exit Deal, Not a Peace Deal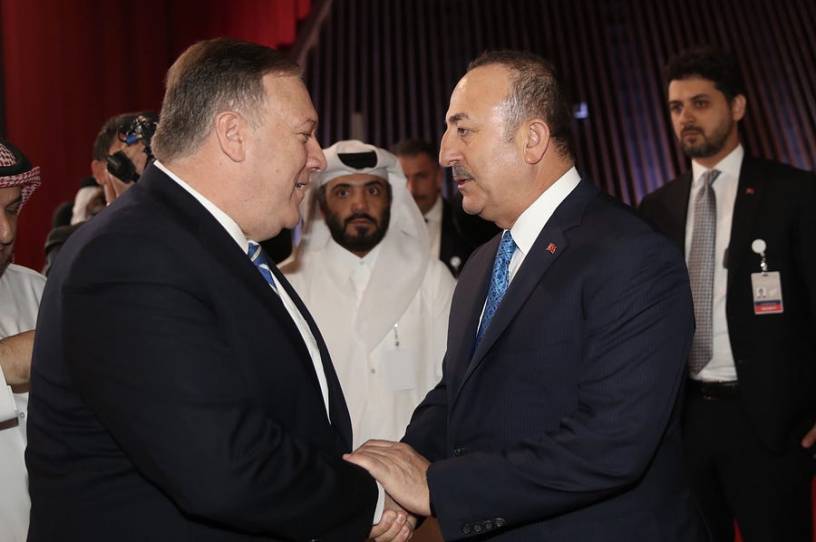 After many months of negotiations, the United States and the Taliban have released the terms of an agreement designed to end the U.S. military presence in Afghanistan nearly two decades after the 9/11 attacks. The terms of deal, spelled out in a four-page document released Saturday and loaded with American concessions to our longtime jihadist foe, make clear that the agreement is less the "peace deal" that the Trump administration celebrated and more the "exit deal" that the Taliban had long demanded.
The concessions are significant. U.S troops begin a gradual withdrawal almost immediately, with the goal of a conditions-based "complete withdrawal of foreign forces" shortly after the U.S. election. The U.S. will lift its sanctions on Taliban leaders and promises to work on behalf of the Taliban at the United Nations to have international sanctions lifted, too. The language of the deal assumes that the current elected government of Afghanistan will be removed in order to make the new government more "representative," meaning more Taliban-inclusive. And some 5,000 detained Taliban jihadists—ranging from low-level fighters all the way up to senior operatives—are set to be released as the work of putting together a post-withdrawal Afghan government begins in earnest.
Afghan President Ashraf Ghani, the elected leader of Afghanistan, objected to that last provision after the deal was released, given that these same Taliban fighters have spent years attempting to assassinate top Afghan government officials. "We have not made a commitment to release them. It's a sovereign Afghan decision." Ghani's views were not represented in the talks, after the U.S. acceded to Taliban demands to exclude the current government from negotiations. The Taliban has long insisted the elected Afghan government is illegitimate.
The deal has required top Trump administration officials to back away from key claims made in the five months since President Trump canceled the meeting he'd planned with senior Taliban leaders at Camp David the week of the 18th anniversary of the 9/11 attacks. Just two weeks ago, Secretary of Defense Mark Esper declared: "Nobody right now is calling for the complete removal of US and coalition forces, U.S. forces will remain there as long as necessary to support our Afghan partners." The agreement, however, declares: "The United States, its allies, and the Coalition will complete withdrawal of all remaining forces in Afghanistan within the remaining nine and a half (9.5) months." The Taliban need not complete its obligations to bring about such a withdrawal; the agreement merely calls for the Taliban to provide "commitment and action on the obligations" of the deal.