Tim Scott Didn't Ask For This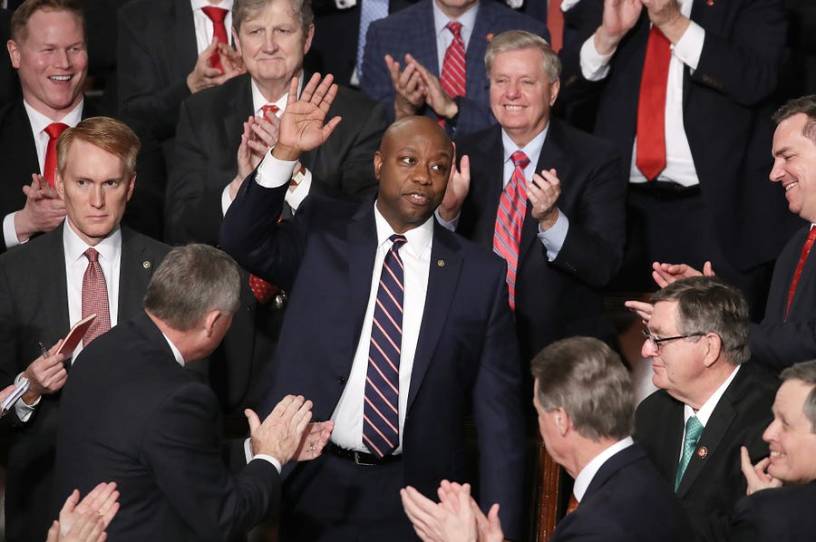 Tim Scott was frustrated.
Just days earlier, Senate Democrats had blocked—in his mind, for purely political reasons—the police reform legislation he had spent the better part of his career thinking about, and the better part of June scrambling to put into legalese. It would have been a legacy-defining moment—not that he cares much about such things—and provided Republicans another message with which to make inroads into the black community before November.
Joining CNN's State of the Union to discuss the JUSTICE Act's failure, he could barely muster a perfunctory "good to be back with you" before Jake Tapper opened the conversation. "President Trump just retweeted a video this morning featuring one of his apparent supporters shouting, 'white power.' … What's your reaction to the president retweeting that?" 
Scott's characteristic smile was gone, and any remnant of it had drained from his eyes. "Well, there's no question he should not have retweeted it," he said matter-of-factly. "And he should just take it down."