Trump Endorses Former Cheney Supporter to Oust Cheney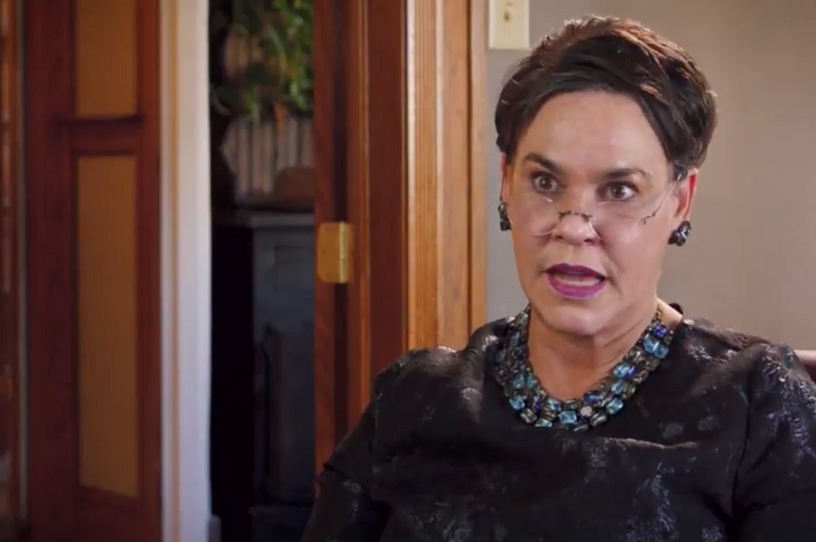 In the months since he left office, former President Donald Trump has spent his free time backing primary challenges to the elected Republicans who criticized him for his role in the events leading up to January 6. Of the 10 House Republicans who voted to impeach him this year, most would agree that former GOP House Conference Chair Liz Cheney—who recently became one of two Republicans on a special committee investigating the events of January 6—has ruffled Trump's feathers the most. 
In an attempt to consolidate support behind one Cheney challenger and increase the odds of booting her from the House GOP conference, Trump officially announced his endorsement of Harriet Hageman, a trial lawyer and former national committeewoman for the Wyoming GOP. "Unlike RINO Liz Cheney, Harriet is all in for America First," Trump said in a statement Thursday endorsing Hageman, who reportedly met with Trump in August to seek his endorsement. "Harriet has my Complete and Total Endorsement in replacing the Democrats [sic] number one provider of sound bites, Liz Cheney." 
"Here's a sound bite for you: Bring it," Cheney tweeted shortly after Trump's announcement.
Hageman is an unconventional pick for Trump. She advised Cheney's short-lived 2014 Senate bid against Mike Enzi, praised Cheney in a since-deleted Facebook post, and has donated $2,000 to Cheney's congressional campaigns, including $500 in 2014 and $1,500 in 2016. Hageman's only other bid for statewide office was in 2018, when she ran unsuccessfully for governor of Wyoming and came in third place, securing about a fifth of the vote.