Two Snaps and Three Cheers for Netflix's 'Wednesday'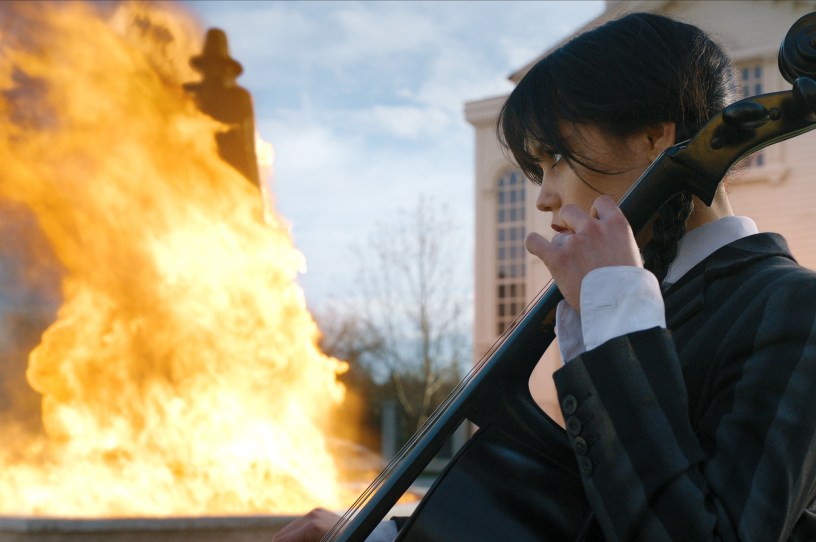 "For some reason I cannot fathom or indulge, you seem to like me," observes Wednesday Addams to a classmate in the first season of her eponymous new Netflix series.
And yet the reasons to admire both Jenna Ortega's performance in the title role and the series as a whole are both manifest and manifold.
Produced by Tim Burton, Wednesday is in part a murder mystery, a dark comedy, and a high school drama. Played by Ortega, Wednesday is a unique, frustrating, and delightful protagonist more than worthy of her near-omnipresence onscreen.
The series begins innocently enough: With Wednesday siccing a school of piranhas on bullies tormenting her younger brother Pugsley (Isaac Ordonez). In her defense: "He lost a testicle. I did the world a favor. People like Dalton shouldn't be allowed to procreate." That act provides her parents, Morticia (Catherine Zeta-Jones) and Gomez (Luis Guzmán), with all the excuse they need to drop their unwilling daughter off at Nevermore Academy, the educational institution for outcasts (including werewolves, vampires, sirens, and more) where the Addams parents first laid eyes on each other.