U.S.-U.K. Relations, Strained by Afghanistan, Get an AUKUS Boost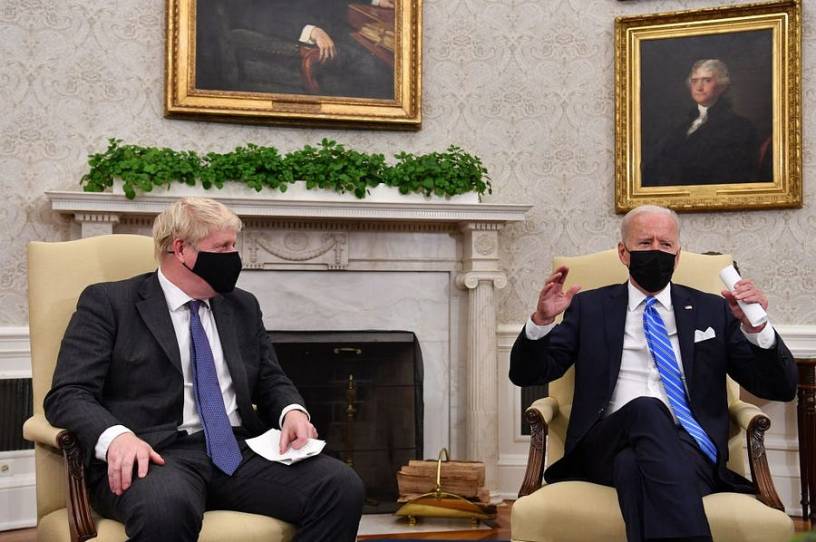 U.K.-U.S. relations were hardly in great health before the calamitous allied retreat from Kabul. The British were worried that Boris Johnson's reputation in Joe Biden's White House had been irreversibly tarred by Brexit. Biden had reportedly described Johnson as the "physical and emotional clone" of Donald Trump in 2019. A proud Irish-American almost incapable of giving a speech without quoting Seamus Heaney was taking an unswervingly pro-EU line in the bitter row over the border between the U.K. and the Republic of Ireland. The prospects of a U.K.-U.S. trade deal, long touted as a major Brexit prize, seemed dim. And all of this after a Trump presidency that had badly strained transatlantic relations. 
In other words, things weren't great. Then Afghanistan made them worse. For all the damage the ugly scenes at Kabul airport did to Biden's reputation at home, they arguably did more damage to his standing overseas, not least in the country that sacrificed more in Afghanistan than any foreign power other than the U.S. 
No one expressed the prevailing mood in London more effectively than Tom Tugendhat, an Afghanistan veteran, Conservative member of Parliament, and chair of the powerful Foreign Affairs Select Committee. In an emergency session in the House of Commons, Tugendhat spoke of his "anger, grief and rage" at the Taliban's rapid takeover of Afghanistan and delivered an unsparing critique of Biden's decision to withdraw.
Other MPs described Biden's handling of the withdrawal as "shameful" and "catastrophic." One former minister described the president's defense of his Afghanistan policy as "an utter repudiation of the America so many of us have admired so deeply all our lives—the champion of liberty and democracy and the guardian of what's right in the world."