We Knew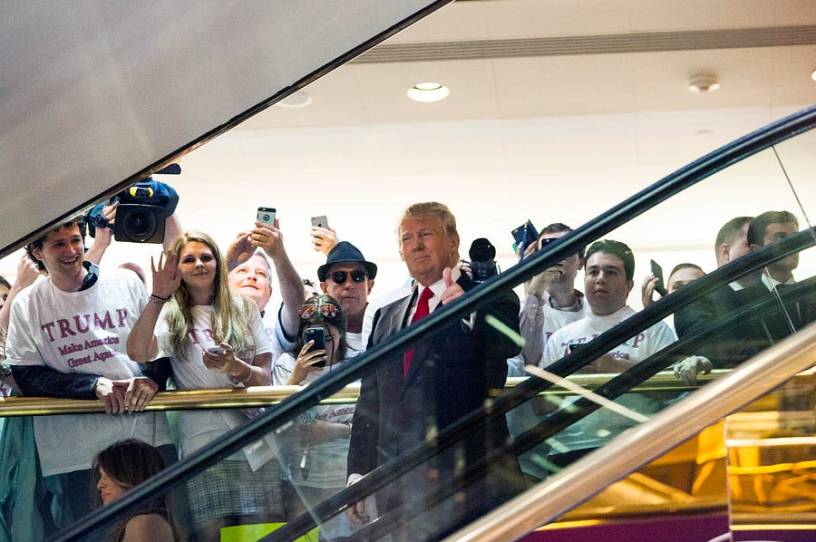 "I certainly did not believe, or have any anticipation, that [Trump] would take matters to the extent that have become clear over the last few weeks," Albert Mohler, president of the Southern Baptist Theological Seminary, told The Atlantic shortly after the January 6 riot and attempted terrorist attack at the U.S. Capitol. Mohler's explanation is illustrative of the response of many conservatives who had previously supported Trump. We supported him for his policies, judges, or simply because he wasn't Hillary Clinton, they say. We didn't vote for this. We never knew it would come to this.
But we did know. We knew, and many of us warned, that Trump was a demagogue with no sense of constraint and no respect for the Constitution, who was enamored of violence and prone to norm-breaking, who had a weirdly regular habit of expressing his public admiration for dictators and tyrants, and whose ignorance of and disrespect for American democracy was unprecedented in the history of the republic. That we knew matters because it means Trump's defenders cannot plead ignorance, and it places a higher burden on them to reexamine what they got wrong and the role they played in bringing us to this point. 
A tiny sample of forewarnings about Trump would start with Peter Wehner's op-ed, "Why I Will Never Vote for Donald Trump," published five years ago this week. Wehner, who worked in the Reagan administration and both Bush administrations, wrote that "Mr. Trump's virulent combination of ignorance, emotional instability, demagogy, solipsism and vindictiveness would do more than result in a failed presidency; it could very well lead to national catastrophe." Wehner further warned that Trump is "a demagogic figure who does not view himself as part of our constitutional system but rather as an alternative to it." If there were a prize for prescient political commentary, Wehner would retire the trophy. 
In February 2016, National Review devoted an entire issue to explaining why Trump was the wrong choice, with writer after writer arguing that he did not respect conservative or Christian principles and might not respect democratic ones either. The same month I joined a rising chorus of voices—many of them conservative—warning that Trump showed uncomfortable parallels to outright fascism. I wrote: