What Happens if a Presidential Nominee Can't Continue, Explained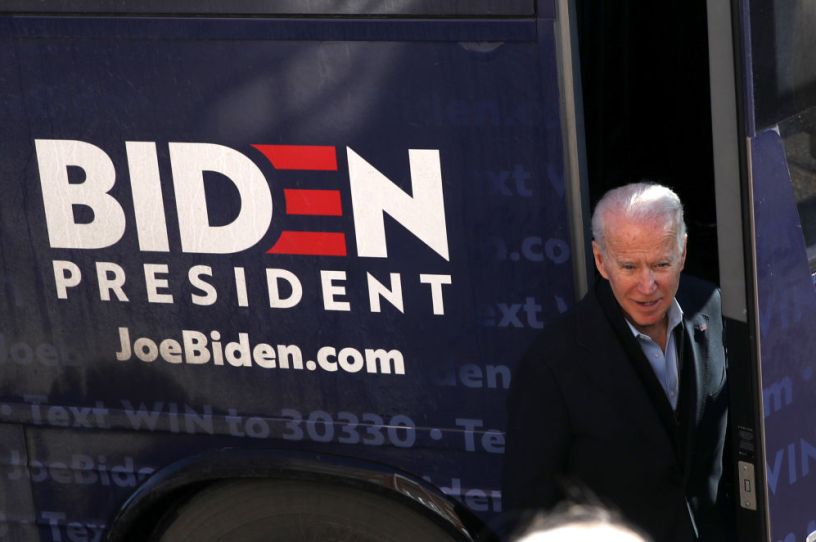 Joe Biden walks off of his campaign bus in 2020. (Photo by Justin Sullivan/Getty Images)
When President Donald Trump contracted COVID-19 in October 2020, questions swirled about what would happen to his spot on the ballot if he died or became incapacitated before Election Day. The same questions are resurfacing this cycle, given that the presidential frontrunners for the 2024 election—President Joe Biden and Trump—are 80 and 76 years old, respectively.
Privately, Democrats in the president's orbit admit they are worried Biden may have age-related health complications on the campaign trail. Of particular concern, according to a senior Obama administration official, is the possibility that Biden would have a health episode in the final months of a general election campaign, raising doubts about Biden's suitability for office or that he may need to be replaced on the ticket.
What happens when a candidate dies or becomes incapacitated after winning a party's nomination?
The most recent national ticket candidate switch after a nominating convention occurred in 1972, when Democratic presidential candidate George McGovern tapped Sen. Thomas Eagleton at the last minute to serve as his running mate. McGovern soon discovered that Eagleton had been hospitalized three times for depression and undergone electroshock treatment. Eighteen days after securing the Democratic vice presidential nomination, Eagleton withdrew under pressure from McGovern and was replaced by Sargent Shriver. Republican presidential nominee Richard Nixon won the general election in a landslide.