What the Build Back Better Act Would Mean for Families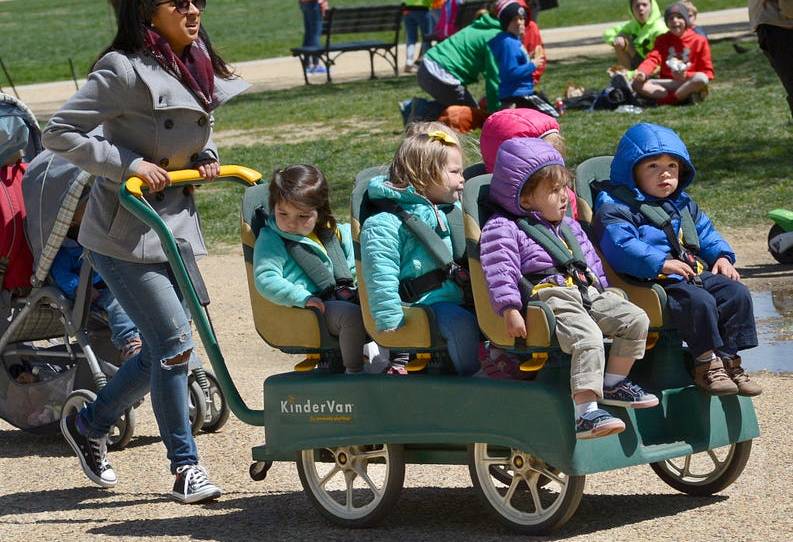 Watching the negotiations over the Biden administration's reconciliation package has sometimes felt like watching someone step into one of those booths that blows money around—with so many dollar bills up for grabs, it's hard to keep track of specifics. 
The "Build Back Better" (BBB) framework released Oct. 28 by the White House offers a vision of what the final product may look like. Of the roughly $1.8 trillion in new programs, four components are specifically aimed at supporting families: the child tax credit (CTC), elder home care, expanded childcare subsidies, and universal pre-kindergarten. The BBB's potential impact goes beyond the cost, however, as these new programs could have wide-ranging consequences, intended or not, on family life in America.
With their ambitions constrained by centrist Democrats, the Biden administration chose not to make these new provisions permanent. Instead, they are willing to take the gamble that these subsidies and programs become politically entrenched, so that future Congresses feel no option but to extend them. We all remember the difficulties Republicans had in replacing Obamacare after people had gotten habituated to it; they will need to come up with their own vision of supporting families to avoid falling into the same trap. 
The debate over the extension of the expanded CTC has gotten the most attention (Personally, I favor Sen. Mitt Romney's Family Security Act over the Biden administration version.) Among other things, the BBB plan would make the child tax credit, expanded in March's American Rescue Plan, permanently refundable—that is, ensuring families with limited tax liability still receive the full value of the CTC going forward. It would also devote $150 billion to reducing the backlog facing Medicaid patients waiting for in-home care services, an expensive but defensible policy choice. 
You're out of free articles
Create an account to unlock 1 more articles