Why Are Businesses Fleeing Portland?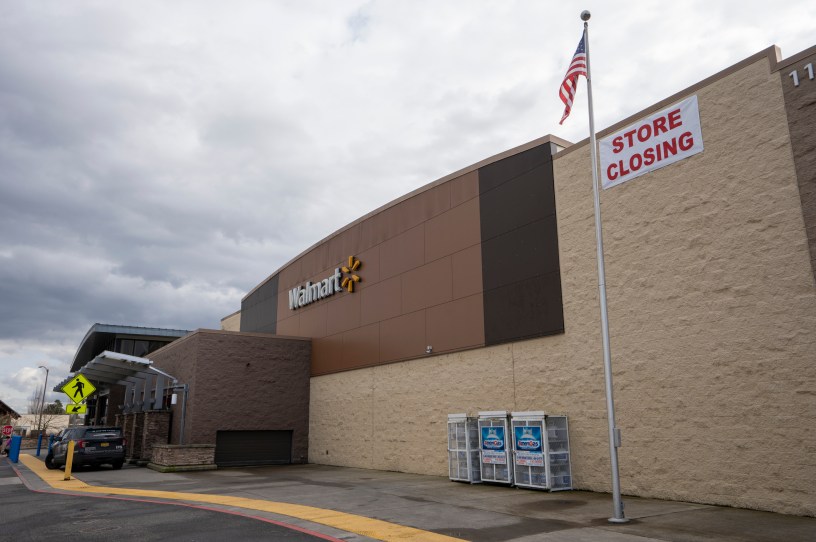 Store Closing sign seen outside Walmart at Delta Park in North Portland, Oregon. (via Getty Images)
Walmart joined the ranks of Nike, Cracker Barrel, and regional grocery store Green Zebra when it closed its two stores in Portland, Oregon in March. Conservatives say local government's ineffectiveness in tamping down crime in the deep blue city is to blame.
But local business leaders say that crime plays a part, Portland's woes aren't that simple.
Rising crime in Portland is undeniable, with homicides and robberies increasing after its police budget getting cut from $244 million to $229 million in 2020. And businesses are suffering. Columbia Sportswear-owned brand SOREL moved its headquarters from Portland, citing safety as an issue. Nike has also complained about the amount of crime in the city. And REI announced it would close its Portland store due to "its highest number of break-ins and thefts in two decades, despite actions to provide extra security." The Portland Business Alliance urged the local government to increase police investments in its 2023 policy agenda.
"This is what happens when cities refuse to enforce the rule of law," Texas Gov. Greg Abbott tweeted about the Walmart closings, echoing remarks at Breitbart and from journalist Andy Ngo.
You're out of free articles
Create an account to unlock 1 more articles