Why Are Conservative Populists Pushing $2,000 Checks as 'Pro-Worker'?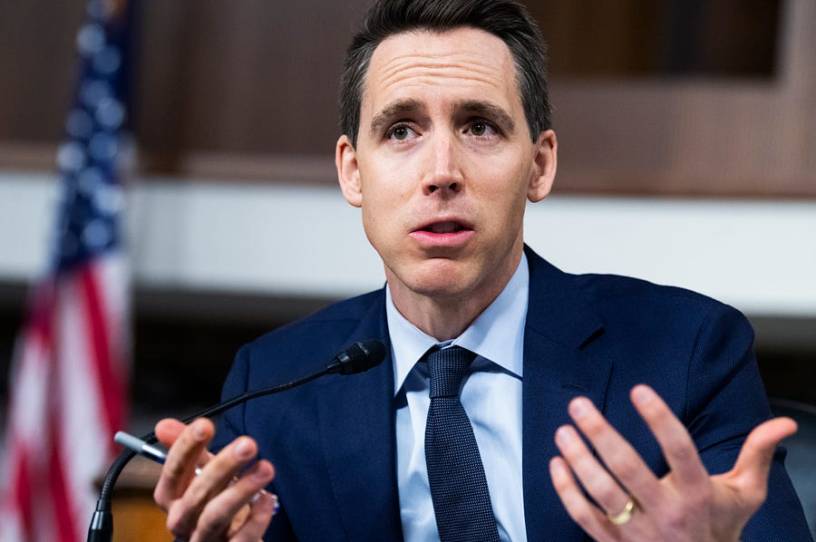 In a 2018 Wall Street Journal interview, Oren Cass, a former Mitt Romney adviser and now executive director of the think tank American Compass, made his case for a supposedly pro-labor conservatism. Economic anxiety was real, he said. But that didn't mean low-income Americans wanted to be patronized for their struggles to find dignified work by having money thrown at them. He suggested that such ideas were the naïve preference of those at "the top of the income distribution." 
For years, the self-styled populists and "national conservatives" who see themselves as the heirs to Trump have claimed that this kind of economic approach is central to their project. Fast forward to mid-December 2020, however, and national conservative poster boy Missouri Sen. Josh Hawley has teamed up with progressive Sen. Bernie Sanders to prioritize $2,000 checks to most Americans for COVID relief. Buoyed by President Trump's endorsement, Hawley now wants a vote in the Senate on the proposal, which passed the House 275-134. This push for widespread support is the latest example of how the substance of a national conservative economic agenda time and again fails to live up to the rhetoric of its proponents.
Consider Hawley's own COVID-19 journey. Back in April 2020, he proposed a massive federal program to "protect every single job in the country." He wanted the federal government to cover 80 percent of wages for any job up to the national median wage right through the pandemic. The feds, according to this plan, would have offered a rehiring bonus too, designed to get the headline unemployment rate back down quickly and to keep workers attached to their existing firms for a swift rebound when the pandemic was over. 
There were clear problems with this plan: it would have hindered America's adaptiveness to the crisis, for example, and led to a host of zombie jobs. But there was at least a pro-worker logic to it. Companies are a unique bundle of relationships that are carefully developed and easily lost. Joblessness can have scarring effects on workers beyond the lost income, which can at least be mitigated by unemployment insurance. Seeking to bridge those roles into the recovery, like many European governments did, was a gamble. But with a vaccine now around the corner, the case for that type of support, rather than income support, is now somewhat stronger still.
You're out of free articles
Create an account to unlock 1 more articles