Why Did the DIA Invite a Left-Wing Activist to Give a Lecture?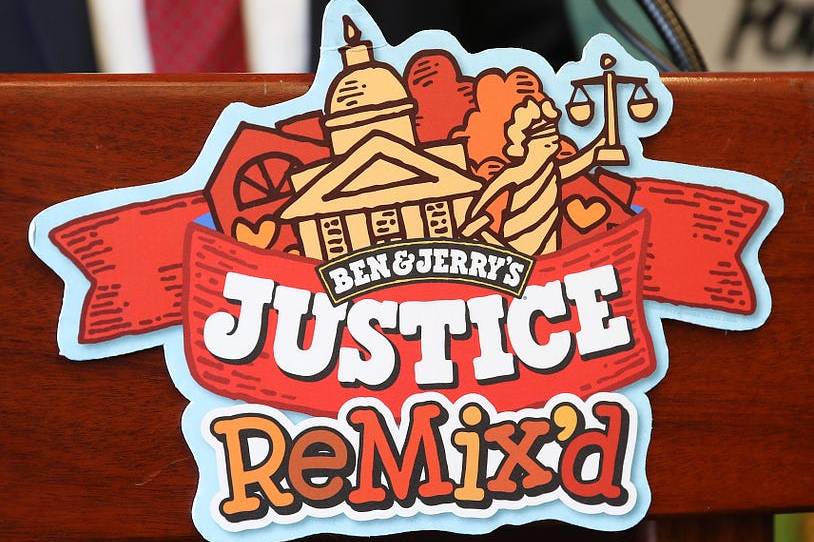 Ordinarily, the Defense Intelligence Agency's semi-regular "MasterMinds" lectures are an unremarkable affair: a simple professional development opportunity for the employees of the Defense Department's agency specializing in military intelligence. The lecture series features speakers with experiences likely to be useful to the career officials and active-duty military who make up the DIA workforce: decorated former Navy SEALs, former special ops commanders, actors with military backgrounds, the DEA agents whose hunt for Pablo Escobar was fictionalized on Narcos. But this week, the agency was scheduled to hear from someone different: Christopher Miller, a leftist activist who serves as "head of global activism strategy" at politics-happy ice cream giant Ben & Jerry's. 
A self-described "rabble-rouser," Miller's left-wing credentials are sterling: He cut his policy teeth as a staffer for then-Rep. Bernie Sanders before moving to Greenpeace, where he spent years directing its U.S. climate campaign. In his current role, his speaking bio says, he is tasked with "advancing social justice through the day to day operations of an ice cream company." He is the driving force behind much of the company's current aggressive social justice advocacy: the author, this summer, of its widely read "Silence Is Not An Option" statement following the death of George Floyd, which proclaimed that "we must dismantle white supremacy," accused President Trump of "using his Twitter feed to normalize and promote" the "ideas and agendas" of the white supremacists and nationalists who support him, and called for Congress to establish a commission on reparations.
An internal DIA announcement about the event obtained by The Dispatch made it clear that these were the issues they'd invited Miller to discuss: "He will address Ben & Jerry's current involvement and initiatives in combating inequality and pressing social issues." In anticipation of the event, attendees were encouraged to watch a pre-recorded video "where he discusses the history and foundation of Ben & Jerry's role in social justice issues" as well as the "Silence Is Not An Option" statement.
Miller argues that in fraught times such as these, no one has the option of sitting out politics or not taking sides. That's the case he makes as a public speaker, arguing that it no longer behooves brands to attempt to remain ideologically neutral. "Grappling with issues of white supremacy, grappling with issues of slavery and legalized segregation … We need to dispense ourselves with the idea that there is a mushy middle here through which either individuals or companies and brands can thread some metaphorical needle," he said in a June interview with advertising trade publication, The Drum.
You're out of free articles
Create an account to unlock 1 more articles