Will Poland's Showdown With the EU Be the Next Brexit?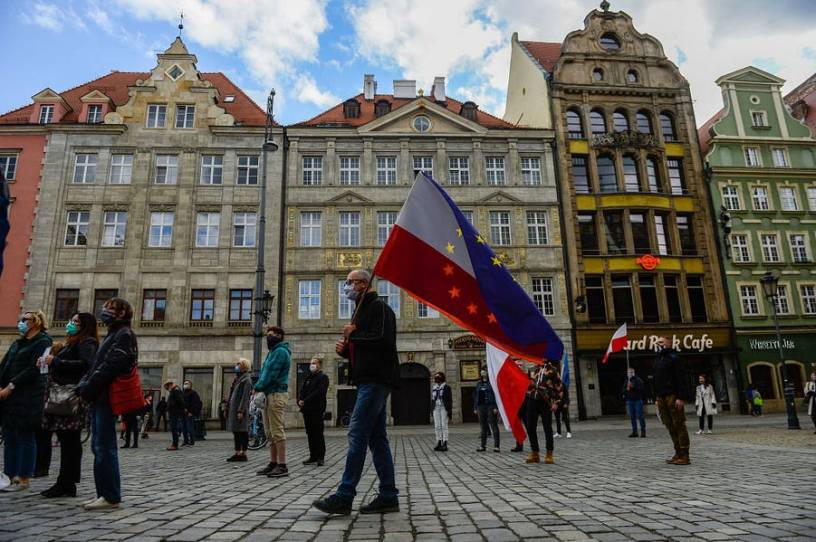 Those political leaders that go head to head with the European Union usually do so, as the Germans would say "Mit Pauken und Trompeten" ("with timpanis and trumpets"), meaning pompously and loudly. The U.K.'s Brexit movement made waves beyond its own borders, with Brexit Party leader Nigel Farage garnering international attention. Hungarian Prime Minister Viktor Orbán is able to tout his dream of a new conservative Christian era on Tucker Carlson, being cheered on by American conservatives whose knowledge of Hungary is often somewhat limited. 
Poland is having its own battle with EU leadership right now, over the supremacy of EU law over Polish law. While it's taking a very different form, it could trigger a judicial chain reaction that touches at the heart of the European Union.
First, some background on Prime Minister Mateusz Morawiecki's government: It's a liberal democrat's nightmare and promotes policies that are often counter to the prevailing sentiments of the EU.
 It is heavy-handed on opening the spending tabs for welfare programs yet also socially conservative. Several Polish municipalities have declared themselves "LGBT ideology-free zones," banning gatherings such as pride marches. In response, the European Union declared itself an "LGBT freedom zone." Poland's government has also been criticized for implementing very stringent requirements on abortion, which forces women to seek access to it across European borders.