Apres Trump, Le Deluge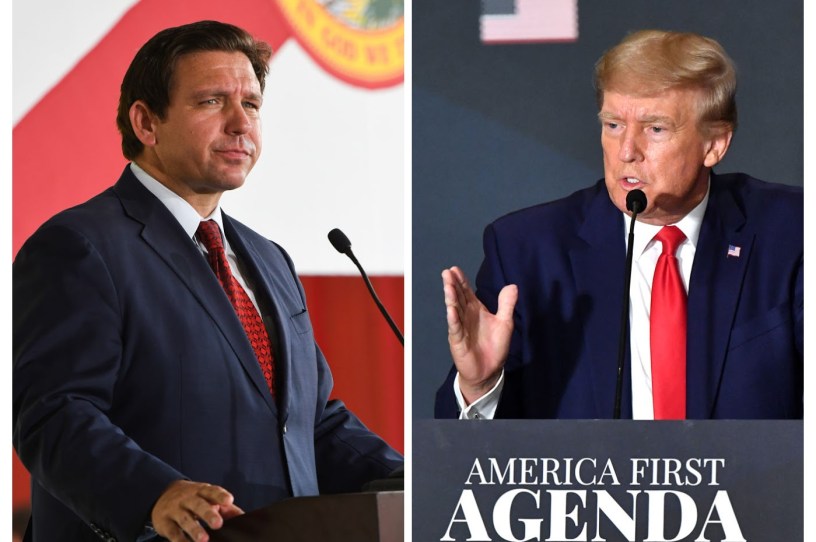 (Both photos by Mandel Ngan/AFP/Getty Images.)
Jacobins always end up guillotining each other.
Unity prevails in the first phase of populist revolution against the common enemy, the regime. But once the regime falters and populists gain a measure of power, rivalries develop. The united front cracks under the weight of personal ambition and pressure of ideological purity. The blade that took the king's head takes Robespierre's too.
More than a decade into their own revolution, populist Republicans have managed to avoid the sort of major divisions that lead to rancorous infighting. Which, I think, is less a matter of personal restraint on their part than the vacuousness of the revolution itself. If your highest aspirations in governance are performatively spiting liberals, blocking Democrats from power, and railing against an ever-shifting concept of "elites," there isn't much to disagree upon.
The personality cult around Donald Trump helped extend the period of revolutionary unity. Winning the presidency in 2016 made him a sort of populist Napoleon behind whom all right-wing factions could align in the interest of victory. He conquered the libs where John McCain and Mitt Romney had failed. However much right-wing populists may despise establishment Republican leaders and vice versa, all sides agreed that they enjoyed the power and glory that the emperor's triumph brought.
Get every newsletter and all of The Dispatch. Support quality, fact-based journalism.
Start Your Free Trial
ALREADY A PAID SUBSCRIBER? SIGN IN