No, It's Not 2016 All Over Again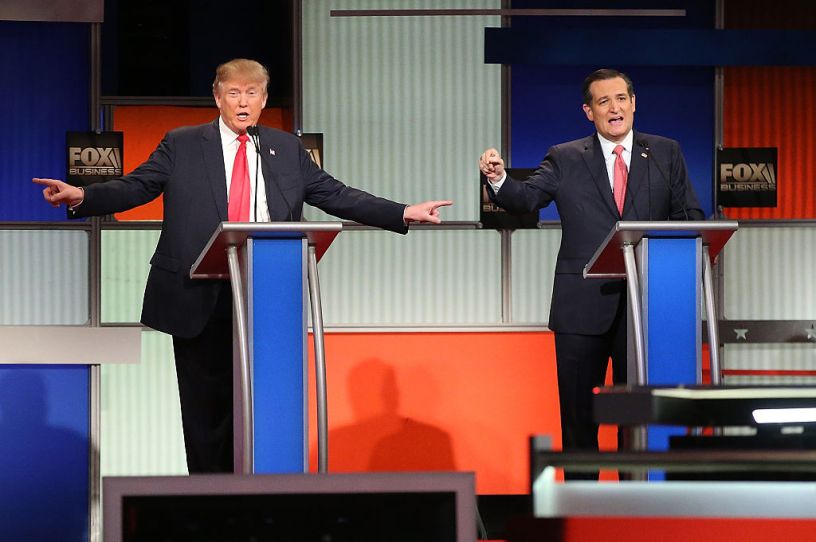 Former President Donald Trump and Sen. Ted Cruz during the Republican presidential debate on January 14, 2016. (Photo by Scott Olson/Getty Images)
Lately certain Trump-skeptical conservatives have worried that the "vibe" of the Republican presidential primary is beginning to look concerningly 2016-ish.
To which I say: I wish.
Have you seen the polls? Here's what the RealClearPolitics average looks like as I write this.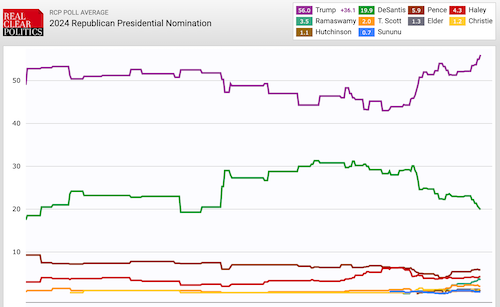 Trump is at 56 percent, his highest mark to date, and holds his biggest lead yet over Ron DeSantis. In his first run for president Trump didn't consistently top 30 percent in primary polling until December 2015 and didn't establish himself as a clear favorite for the nomination until he won South Carolina. As late as November of that year, he trailed Ben Carson in polling.