Nothing to Lose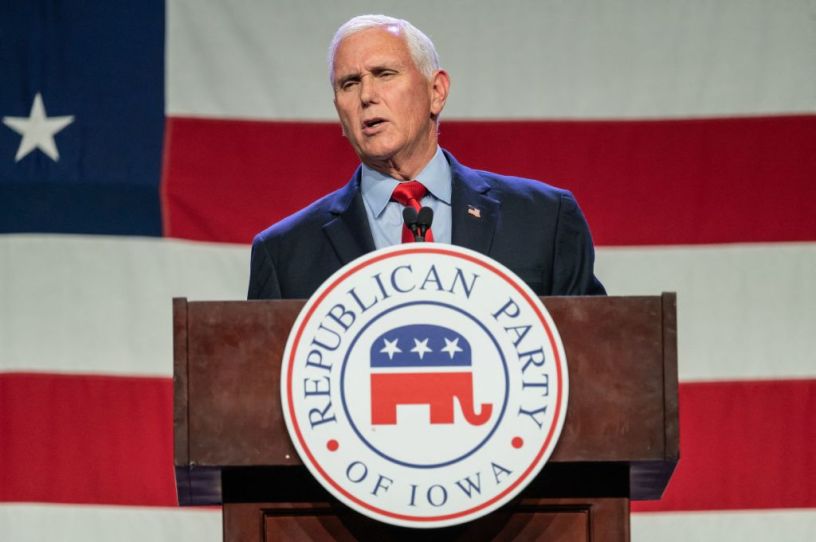 Former Vice President Mike Pence speaks at the Republican Party of Iowa's 2023 Lincoln Dinner at the Iowa Events Center in Des Moines, Iowa, on July 28, 2023. (Photo by Sergio Flores/AFP/Getty Images)
Strange but true fact about a race in which the frontrunner is 40 points ahead: Few Republican presidential candidates are panicking about the state of the primary, and for good reason.
Some are running to be vice president, others for a gig on Fox News. A few are running on a lark, because they feel compelled to make a moral case against Donald Trump on the grandest stage available. The size of Trump's lead doesn't matter to any of them. If he's still 40 points ahead on New Year's Day, it won't matter then either.
It does matter to the two credible-ish challengers in the field, Mike Pence and Ron DeSantis.
Pence is the best-known contender in the race apart from Trump himself, an experienced public servant with impeccable Christian and conservative credentials who's sunk so deeply into irrelevance that he trails Vivek Ramaswamy. He has yet to qualify for the first primary debate, something even Doug Burgum managed to do.