The Choice Is Made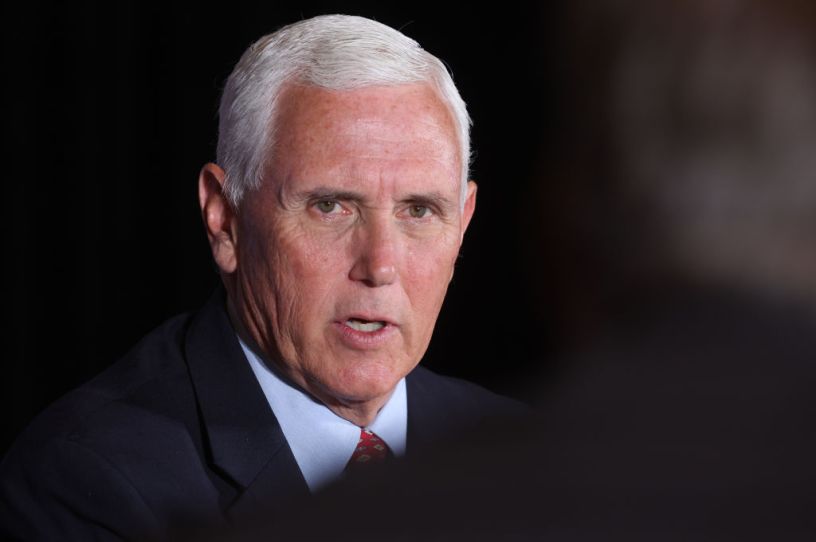 Former Vice President Mike Pence at the Ingleside Hotel n Pewaukee, Wisconsin, on August 3, 2022. (Photo by Scott Olson/Getty Images)
Mike Pence complaining about populism is like Renfield complaining about vampirism.
I don't mean that entirely as an insult. Remember that Renfield, like Pence, redeemed himself in the end by betraying his evil master.
Both ended up dead because of those betrayals, although in Renfield's case death was literal while in Pence's it was merely political. The former VP is thankfully alive and well—barely.
The analogy occurred to me as I read about his speech in New Hampshire yesterday describing a Republican "time for choosing." Pence surely used that phrase deliberately, knowing how it would resonate with his intended audience of traditional conservatives. "A Time for Choosing" was the title of Ronald Reagan's famous 1964 speech framing the ideological stakes for America as a choice between oppressive collectivism on the one hand and individual liberty on the other. It made him a national figure and charted the political course of the conservative revolution domestically and abroad.
You're out of free articles
Create an account to unlock 1 more articles