The Elephant in the Room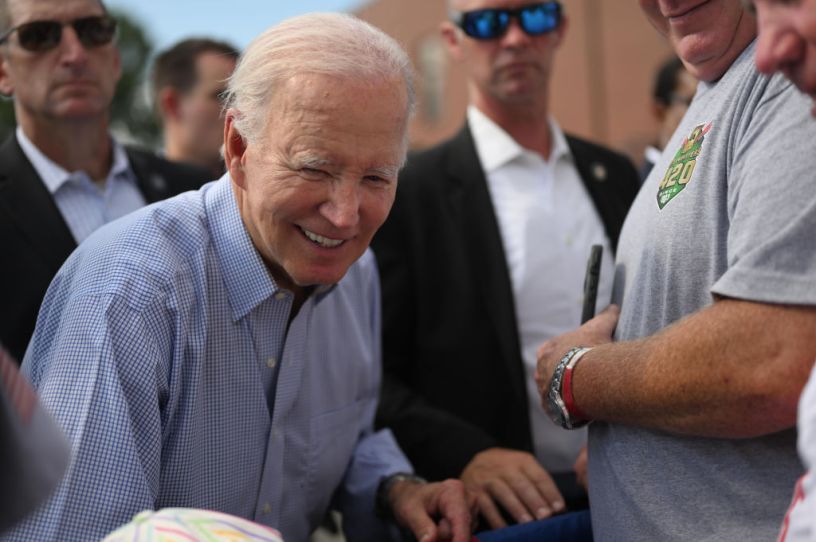 President Joe Biden greets supporters after addressing union workers on September 4, 2023, in Philadelphia. (Photo by Mark Makela/Getty Images)
The hardest column to write is the one where the correct position is obvious.
Those are "easy" in the sense that the thesis requires no effort to develop. But if your job is to produce something thought-provoking, good luck doing that with a topic where the right conclusion is self-evident.
For instance, try writing 2,000 words on the subject "pizza is good" without simply restating the reasons everyone already agrees that pizza is good.
The "pizza is good" problem is why I haven't written a full piece about trying to disqualify Donald Trump from office under the 14th Amendment. It's such a bad idea politically, and so plainly doomed in court at this stage of the 2024 campaign, that I can't get more than a few hundred words out of it.
It won't work, and if it did it would wreck whatever is left of the American right's trust in democracy and the judiciary. There isn't much else to say. Pizza is good.
Today's topic also presents a "pizza is good" problem.