The Landslide Scenario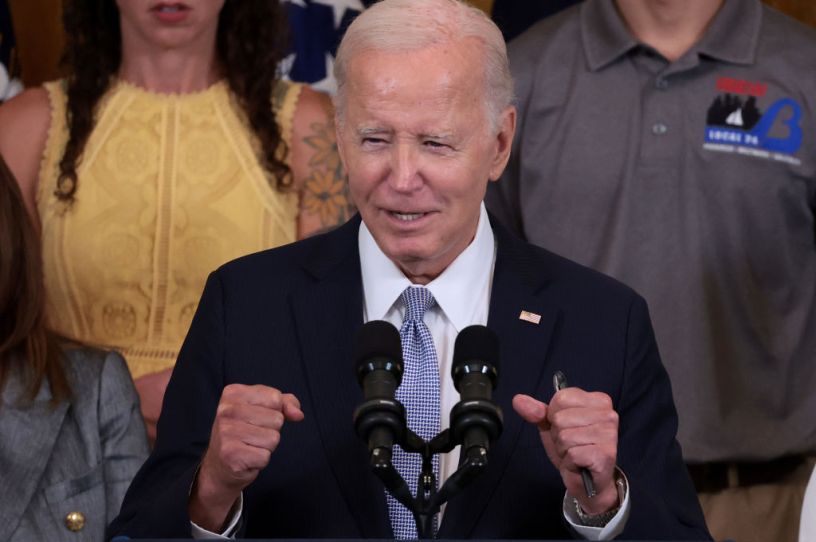 President Joe Biden speaks in the White House on August 16, 2023. (Photo by Win McNamee/Getty Images)
As regular readers know, when I want to challenge myself I try to imagine a happy outcome to literally anything.
With great wisdom comes remorseless pessimism. It's a cross I must bear.
But it's not fair to ask you to bear it with me day in and day out. So today let's depart from the same-old same-old and do something uncharacteristic. Let's think happy, hopeful thoughts.
Let's think about Donald Trump getting annihilated in next fall's election.