Into the Unknown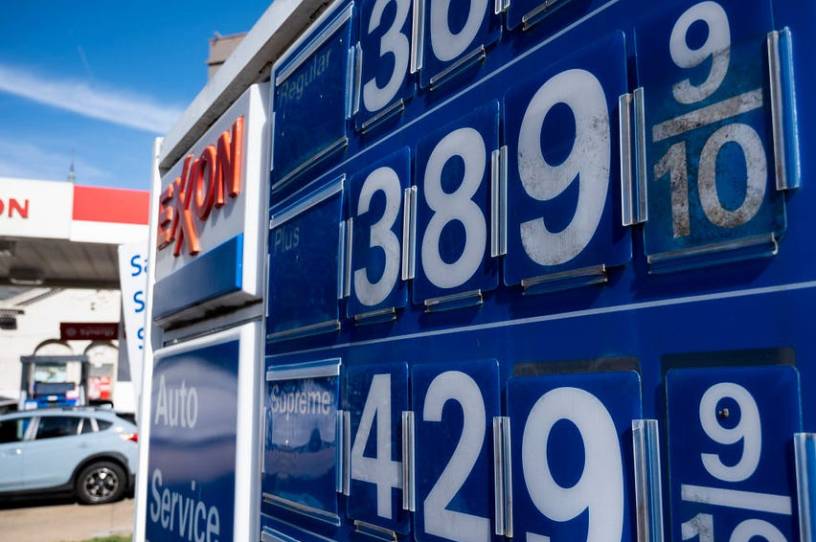 Dear Capitolisters,
Last week, I did a short hit on CNN regarding the current turmoil in U.S. financial markets and whether the economy is at risk of "overheating" this year. In the process of preparing for that appearance (and after receiving a few reader comments on the subject), I realized that the issue would make for a good newsletter topic—less issue advocacy and more explaining the current situation and where we might (keyword: might) be headed. So that's what we'll do today.
Where Things Stand Right Now
Both the U.S. economy and financial markets are—to use a technical term—really screwy right now. Supply chains (domestic and global) are stressed and companies are "panic buying"; unemployment remains extremely elevated, yet employers say they can't find workers (even as they're raising wages); and consumer and producer prices have spiked—especially in intermediate inputs (steel, lumber, chemicals, etc.), food and energy, and housing. And don't even get me started about the craziness that is Dogecoin, or NFTs, or "meme stocks," or … you get the idea. Anyway, we've covered some of this stuff in previous newsletters, and things have probably gotten a little more unstable following the release of April's job numbers (lower than expected) and inflation data (higher than expected). On the latter front, both the consumer price index (CPI) and producer price index (PPI), which are intended to measure economy-wide price pressures, have both spiked significantly. Year-over-year comparisons are misleading right now because prices collapsed at this time last year (which makes annual gains appear abnormally large) but both monthly increases were also quite high—and, perhaps more importantly, well past economists' expectations.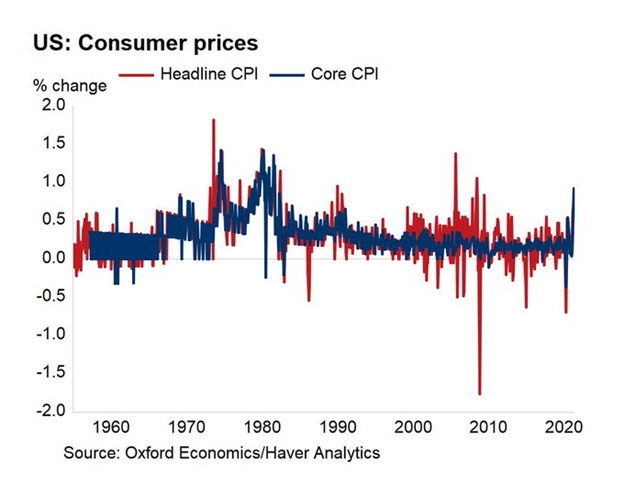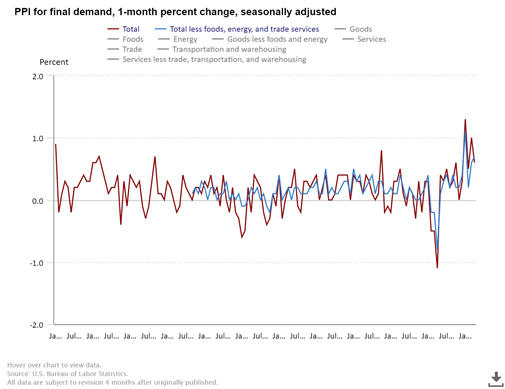 More recent data (and plenty of anecdotes) indicate that price pressures—potentially a harbinger of long-term inflation—are continuing this month. Stock and bond markets have thus been gyrating pretty wildly in recent weeks (especially the tech-heavy NASDAQ—the darker blue line in the chart below, when compared with the broader S&P 500 in lighter blue); politicians have started pointing fingers and sharing Jimmy Carter memes; and many people are left wondering if this is all a momentary, pandemic-related blip or something worse (i.e. Carter-era stagflation)—a question whose answer could have serious implications for future U.S. fiscal and monetary policy.
Get every newsletter and all of The Dispatch. Support quality, fact-based journalism.
Start Your Free Trial
ALREADY A PAID SUBSCRIBER? SIGN IN