The Eternal Pessimism of the Planner's Mind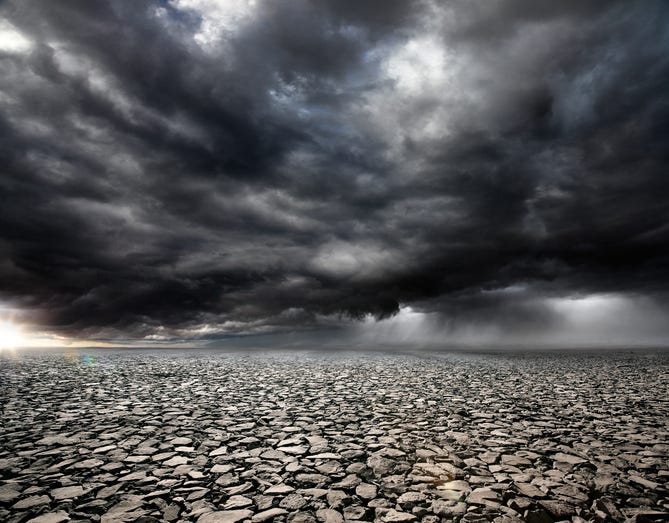 Dear Capitolisters,
It seems that everywhere you turn these days, people are pessimistic about their (our) economic future. Bloomberg, for example, reports that "everyone is an expert in macroeconomics today, and they're all predicting a bust of some kind"—part of a boom in economic doomcasting sweeping the media. AEI's Jim Pethokoukis, meanwhile, sees this Doom Boom (sorry) in a plethora of survey data showing large numbers of American respondents—especially younger ones—worried about the future of the U.S. economy and humanity writ large. And anyone who's spent more than 10 minutes on social media has seen the laundry list of doomers—on the left and right—confidently predicting all sorts of calamities arising from COVID-19, inflation, global supply chains, China, Russia, or whatever other news cycle bogeyman is peaking at the moment. (No wonder I share so many garden and puppy pics, eh?)
Given the last few years of insanity and uncertainty, some of this pessimism is surely warranted—even I, a shameless optimist and generally sunny dude, have had my moments of doubt, and there are most definitely some gray clouds on today's economic horizon. On the other hand, the past two-plus years also provide us with a veritable boatload of examples of why—even right now—we should be skeptical of predictions that doom is right around the corner. 
Because those predictions keep getting proven utterly—and often ridiculously—wrong.
Get every newsletter and all of The Dispatch. Support quality, fact-based journalism.
Start Your Free Trial
ALREADY A PAID SUBSCRIBER? SIGN IN