Hats in the Ring for Michigan Senate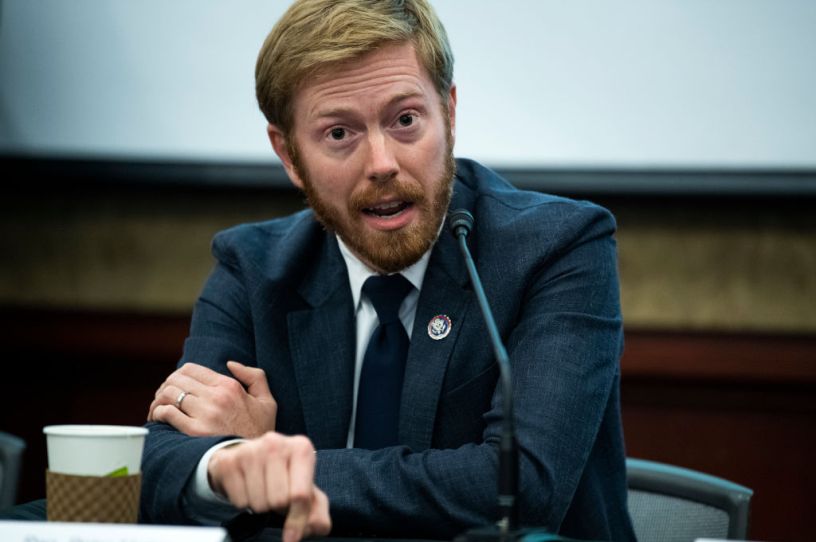 Former Rep. Peter Meijer. (Photo By Tom Williams/CQ-Roll Call, Inc via Getty Images)
Happy Monday! At a time when partisan bickering dominates political headlines, we'll try to highlight flashes of bipartisanship in Washington when we can. Last week, Democratic Rep. Mary Peltola announced that one of her former Republican opponents, Josh Revak, will join her Alaska office as state director. "We may have different party affiliations, but the job is about serving all Alaskans," Revak said in a statement, according to the Anchorage Daily News.
Up to Speed
Former Congressman Peter Meijer, GOP Rep. Bill Huizenga Signal Interest in Michigan's Open Senate Seat
Just a month after Democratic Sen. Debbie Stabenow of Michigan formally announced she will retire in 2024, the Republican primary contest to flip her seat is already heating up.
Former GOP Rep. Peter Meijer of Michigan—an Iraq veteran who lost his primary last year after voting to impeach former President Donald Trump—confirmed in an interview that he's exploring a run for Stabenow's seat. GOP Reps. Bill Huizenga and Lisa McClain of Michigan are also strongly considering throwing their hats in the ring for Senate, The Dispatch has learned.
It's early in the cycle for so many candidates to be openly mulling Senate bids. But Republicans are enthusiastic at the prospect of flipping a rare open seat in Michigan, a blue-ish swing state that hasn't elected a Republican U.S. senator since Spencer Abraham in 1994.