The Decline and Fall of Jerry Falwell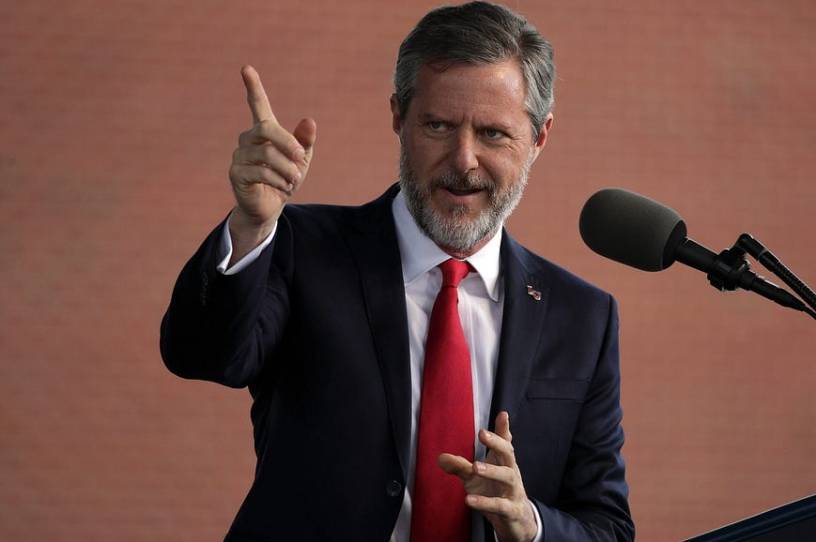 If you know anything about American Evangelical higher education, the shocking thing about the board of trustees' decision to place Liberty University president Jerry Falwell on an "indefinite" leave of absence isn't that it happened, but that it took so long. And no, I'm not naïve. I know full well that Evangelical educational institutions have often suffered from low-integrity leadership in the past. But the general rule has been clear—misdeeds must be done in secret for the leader to survive. He must conceal his sin. The instant his wrongdoing becomes open and notorious, the leader must leave. 
Jerry Falwell, however, was blazing a new trail. He was living his sin out loud, careening from controversy to controversy even as his students and faculty lived under the traditional, strict moral rules of Christian education. In response, Falwell didn't bother pretending to be a spiritual leader. Instead, his argument was the higher education equivalent of "scoreboard!" His success excused his sin.
Make no mistake. Those are impressive stats, the envy of countless Christian college presidents. But these presidents—including men I know—without fail believe their highest calling isn't raising money or building an athletic program, but rather demonstrating (as best they can) Christlike servant leadership for students, faculty, and staff and preserving the spiritual integrity of their institutions from the top-down.