The Race Between Consequences and Corruption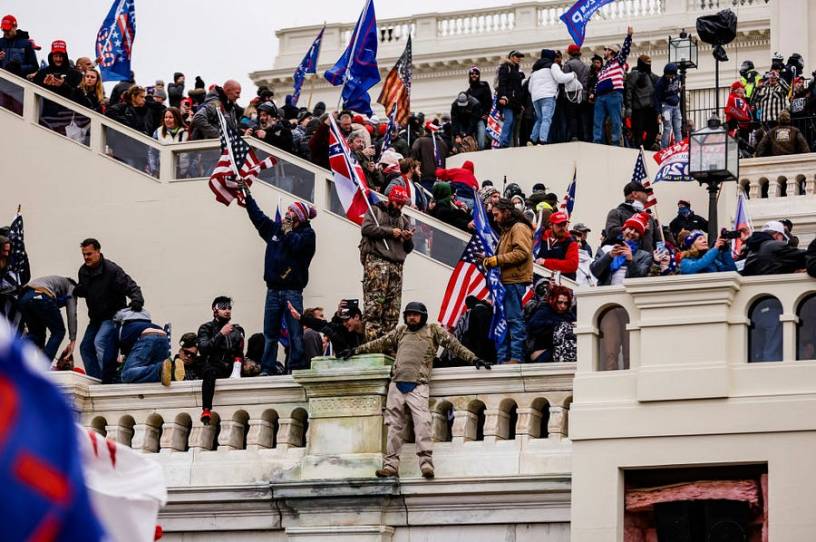 In the last five days, two key events have demonstrated the extent to which the fate of the American right hangs in the balance. Will it recover from its Trumpist spasm of authoritarianism and corruption, or will it double down? Was January 6 the nadir of a low American age, or was it a preview of worse things to come?
David Perdue announced Monday he was challenging incumbent Gov. Brian Kemp in the Georgia gubernatorial primary. And what was Perdue's key line of attack against Kemp? Elections. Perdue, who lost his Senate race to Jon Ossof, claims that Kemp and Georgia Secretary of State Brad Raffensperger "caved" to Stacey Abrams and "cost us two Senate seats, the Senate majority, and gave Joe Biden free rein."
Trump immediately jumped on the Perdue bandwagon, echoing exactly the same themes:
Wow, it looks like highly respected Senator David Perdue will be running against RINO Brian Kemp for Governor of Georgia. David was a great Senator, and he truly loves his State and his Country. This will be very interesting, and I can't imagine that Brian Kemp, who has hurt election integrity in Georgia so badly, can do well at the ballot box (unless the election is rigged, of course). He cost us two Senate seats and a Presidential victory in the Great State of Georgia.