The Seeds of Political Violence Are Being Sown in Church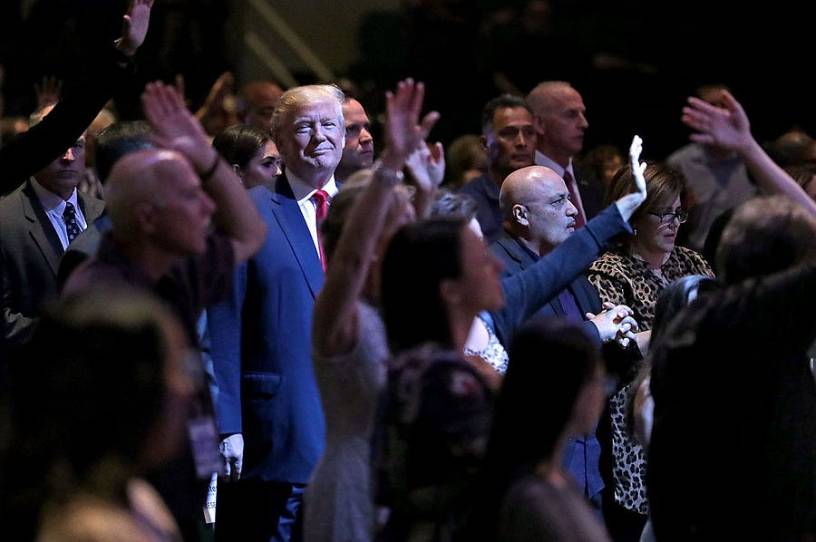 On Thursday night in Castle Rock, Colorado, a group called "FEC United" (FEC stands for faith, education, and commerce) held a "town hall" meeting that featured a potpourri of GOP candidates and election conspiracy theorists. Most notably, the event included John Eastman, the Claremont scholar who authored the notorious legal memos that purported to justify the decertification and reversal of the 2020 election results.
During the meeting, a man named Shawn Smith accused Colorado secretary of state Jena Griswold of election misconduct. "You know, if you're involved in election fraud, then you deserve to hang," he said. "Sometimes the old ways are the best ways." 
"I was accused of endorsing violence," he went on. "I'm not endorsing violence, I'm saying once you put your hand on a hot stove, you get burned." As soon as he said, "you deserve to hang," an audience member shouted "Yeah!" and applause filled the room. You can watch the moment here. 
The moment, almost entirely ignored by the national media, is worth noting on its own terms, but perhaps the most ominous aspect of the evening was its location—a church called The Rock. 
You're out of free articles
Create an account to unlock 1 more articles