Hold Your Horses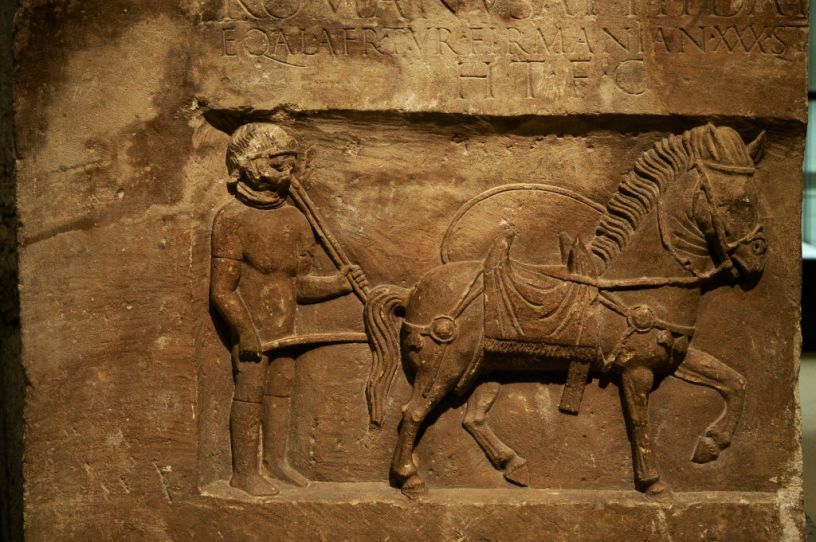 A carving of a Roman cavalryman Lucius Romanus. (Photo by: Universal History Archive/ Universal Images Group via Getty Images.)
Dear Reader (Except for Roger Stone who has other things on his mind),
I'm in a meandering mood, so don't look for a lot of straight lines today.
Let's start with a favorite story of mine.
In the early days of World War II, Britain struggled to get on a war footing. It had to scrounge old equipment—and the old men who remembered how to use it. They de-mothballed some light field artillery that dated all the way back to the Boer War, fought at the turn of the 20th century. It required a five-man crew, and they found some old vets who remembered the routine. Three seconds before firing the thing, two of the men would move to the side and snap to attention until all was silent again. But no one could remember why they did that. It seemed like useless movement and detail. They finally brought in an old artillery colonel. He watched the exercise for a bit, and then suddenly the memory came to him. "I have it. They are holding the horses."
Get every newsletter and all of The Dispatch. Support quality, fact-based journalism.
Get Started
ALREADY HAVE AN ACCOUNT? SIGN IN