The Descent of Men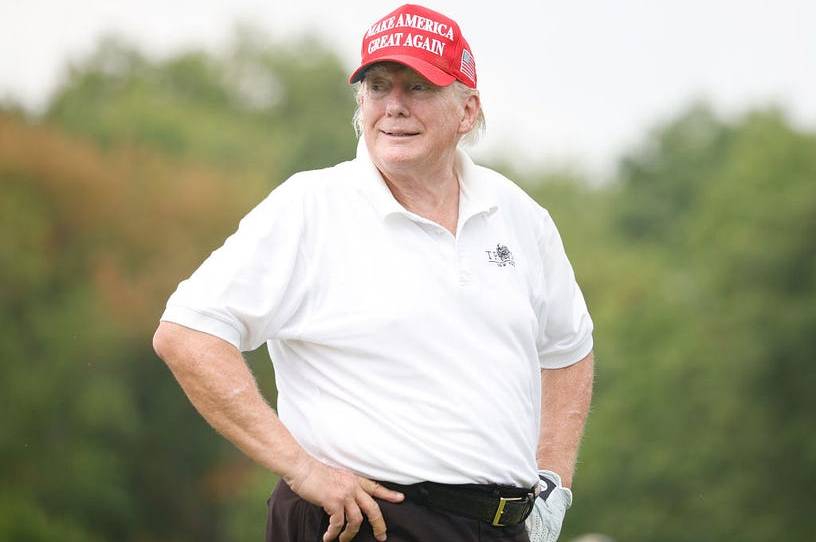 Dear Reader (including some of my snowflakier colleagues who are triggered by self-indulgent wordplay),
I'm having a minor crisis. I have an indefensible fondness for double entendre, and this causes dismay among some of my Dispatch colleagues. As Anthony Weiner no doubt said to Huma in a very different context, I'm not proud of it and I try to keep it in check, but sometimes I just can't help myself; it's like it has a mind of its own. On some occasions, however, it's as if the news is trying to entrap me. When I was just starting out as a blogger, the House of Representatives launched an investigation into Chinese espionage in the United States. It was a bipartisan effort, spearheaded by Reps. Christopher Cox (R-California) and Norm Dicks (D-Washington). I still giggle about the Cox-Dicks probe, but I will refrain from going deep into all that. When Rep. Dick Swett was in office, I would often yell at my muse, "Not today, Satan." When George W. Bush promised to take out Mullah Omar, I couldn't stop making jokes about punishing or pounding the one-eyed cleric.  
But not since the Toobin Missile Crisis of 2020 have I been so sorely tempted by irresponsible, sophomoric wordplay. Sen. Josh Hawley has a book coming out titled Manhood. I would love to see the internal discussions at Regnery about how to market Josh Hawley's Manhood. How many times did the editors say, "Let's keep it short," or, "Hawley's Manhood is running implausibly long." When his Manhood goes on sale, eager customers will go to the store to grab Hawley's Manhood at full price, others will wait until it ends up at Costco where his Manhood will be available for cheap, and others will simply say that Hawley's Manhood is cheap at any price and always for sale. 
Critical reviewers will suffer from a literary version of Peyronie's disease and bend whole paragraphs toward declaring the prose in Josh Hawley's Manhood limp and his reasoning less than rigid and hard to grasp. Favorable reviewers will strain to avoid calling the insights of Josh Hawley's Manhood seminal. His comms people will gird their loins for his Manhood's first sales reports. Will Hawley's Manhood have a soft debut? If so, they will hold out hope that demand will eventually swell. If Hawley's Manhood rises to the occasion and stores sell out of his Manhood, eager buyers will go out to search in vain for Hawley's Manhood.