The Patron Saint of the Technocracy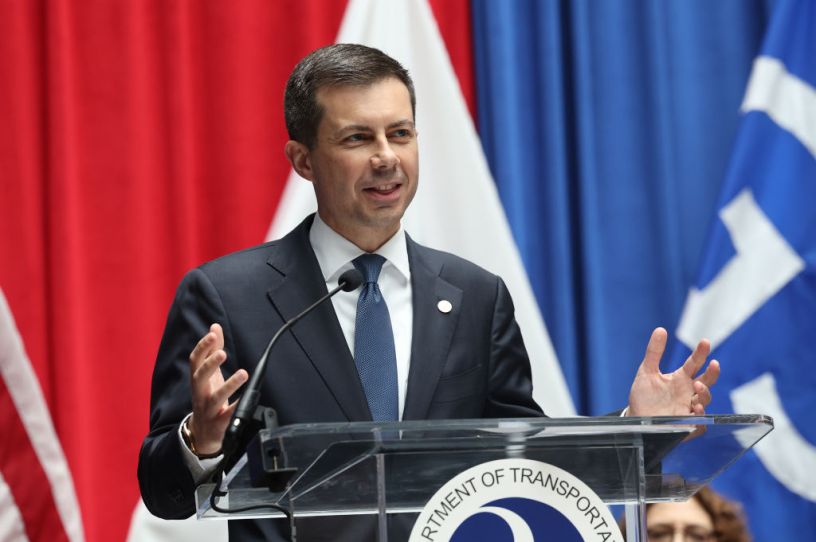 Transportation Secretary Pete Buttigieg delivering remarks on May 9, 2023 in Washington, D.C. (Photo by Kevin Dietsch/Getty Images)
Hey,
Because of a poor recovery from surgery, I've been miserable for the last week. And while I'm much better now that I've had the medically necessary cinder blocks removed from my nose, I'm still a little out of it and catching up on the news.
Only this morning did I see this Wired magazine interview with Pete Buttigieg, and it's amazeballs.
Here's how the author, Virginia Heffernan, sets the table.