America's Fentanyl Crisis
Happy Tuesday! Congratulations to Taylor Swift on becoming the first musical artist to secure the top 10 spots on Billboard's Hot 100 with her new album, Midnights. If there's ever been a more impressive accomplishment in human history, we're not aware of it.
Quick Hits: Today's Top Stories
'Rainbow' or Not, Fentanyl's a Killer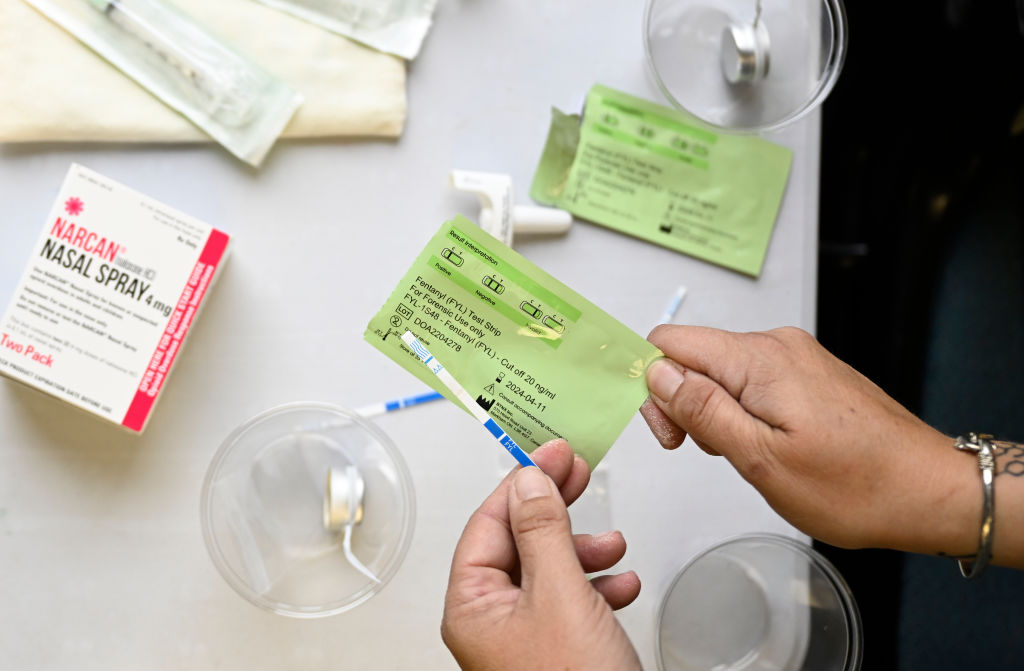 Despite decades of urban legends and rumors about razor blades in apples or weed in candy, sociology and criminal justice researcher Joel Best has yet to document a single instance of children being seriously injured or killed by goodies they collected while trick or treating. After an August warning from the Drug Enforcement Administration, brightly colored "rainbow fentanyl" disguised as candy became the new bogeyman—though researchers cast doubt on the idea that bad actors would try to hook young children on hard drugs via Halloween candy.
But while opioid-laced trick-or-treat goodies don't seem to have found their way into candy buckets, illicit fentanyl is a real and worsening public health disaster. Opioid deaths have been increasing in the United States for decades, but especially recently: Last year, drug overdoses killed more than 100,000 people in the U.S. for the first time. The mostly fentanyl category of "synthetic opioids other than methadone" accounted for 71,238 of those deaths. Fentanyl deaths have tripled among teens in recent years and are now the leading cause of preventable deaths for that age group in the U.S. To make matters worse, many users who overdose don't even know they're trying fentanyl.
Invented decades ago as a pain reliever, fentanyl is still used in the U.S. for severe surgical and cancer pain, useful because it relieves pain quickly and swiftly breaks down in the body. But illicit production and use have also skyrocketed because the lab-created opioid is cheaper and easier to produce than growing poppies and processing them into morphine and heroin. Currently, much of the illegal fentanyl flowing into the United States starts with precursor chemicals manufactured in China, then processed by cartels in Mexico and smuggled across the border. It's more potent than heroin, so can be smuggled or mailed in smaller, easier-to-hide amounts.
You're out of free articles
Create an account to unlock 1 more articles